Reviews Dashboard
The Reviews Dashboard displays all of your online guest reviews from TripAdvisor, Yelp, Google and INNsight all in one place.  Easily see all of the reviews, both good and bad, that guests who have stayed at your property have left on the most popular online reviews sites. 
The Reviews Dashboard provides you the ability to sort and filter online guest reviews and read the contents of each review helping give you guidance on what your current service levels are like and offering guidance on areas of development to improve your facilities and operations.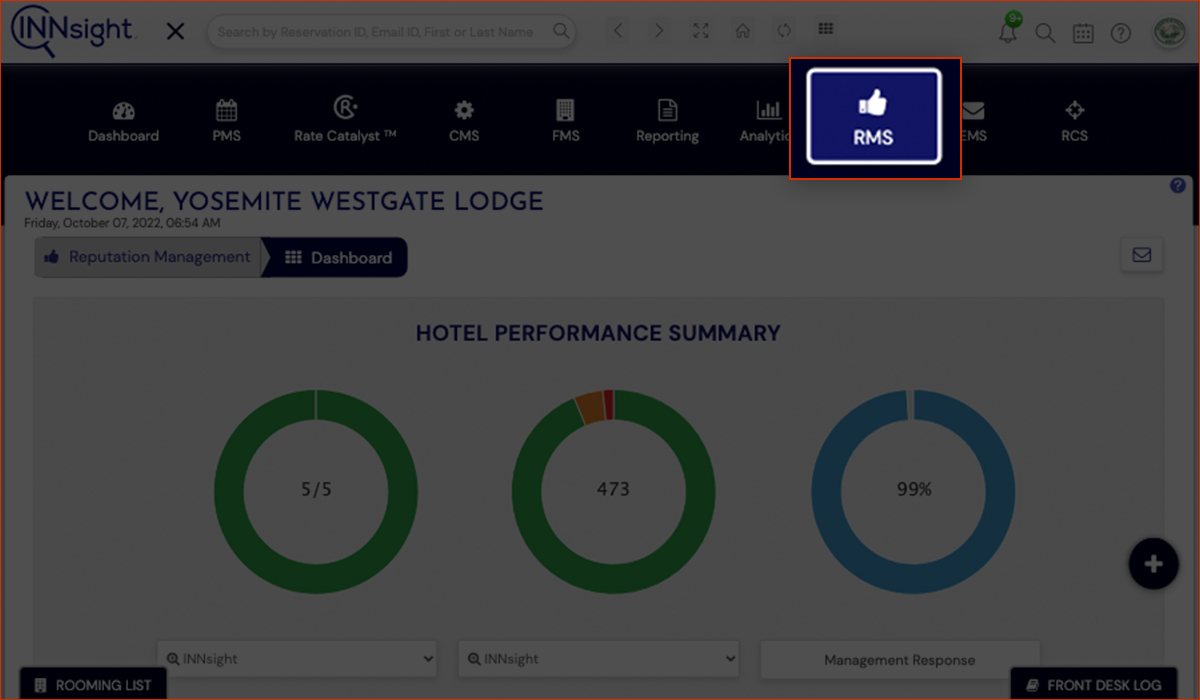 To filter or search for specific online guest reviews, simply click on the filter buttons or utilize the search bar to look for specific review content.
Designed for the hotelier to view in 5-10 minutes, the Dashboard provides a snapshot of important information regarding your hotel's online reputation. This page is customizable, allowing you to tailor the Dashboard to your needs by:
The Hotel Performance Summary provides 3 different scores
Graviti Score/Average Web Rating: The first circle will display either the hotel's Graviti Score or aggregate average online rating. You may select which score to view from the dropdown menu directly below the circle. The stars inside the circle are the second visual for the Graviti Score or Average Web Rating. Lastly, the green circle is the third visual for the Graviti Score or Average Web Rating. If the score is ⅘, then the circle will be 4/5ths green.
 
New Reviews: Choosing a period on the drop down menu below the circle will add up all of hotel's new reviews within that time period. That sum will be displayed in the middle of the of the circle. This number is surrounded by a pie chart.


      a.  Green = positive reviews




     b.  Orange = neutral reviews




      c.  Red = negative reviews


 
Management Response Percentage: This displays the percentage of reviews that have been responded to within the time period selected. The circle will be filled proportionately to the percentage of responses. For example: a 50% management response = Half of the outer circle filled with purple.
 
Review Score Trend Graph
This graph displays your hotel's score over time. You may select to display either the Graviti Score or Average Review Score.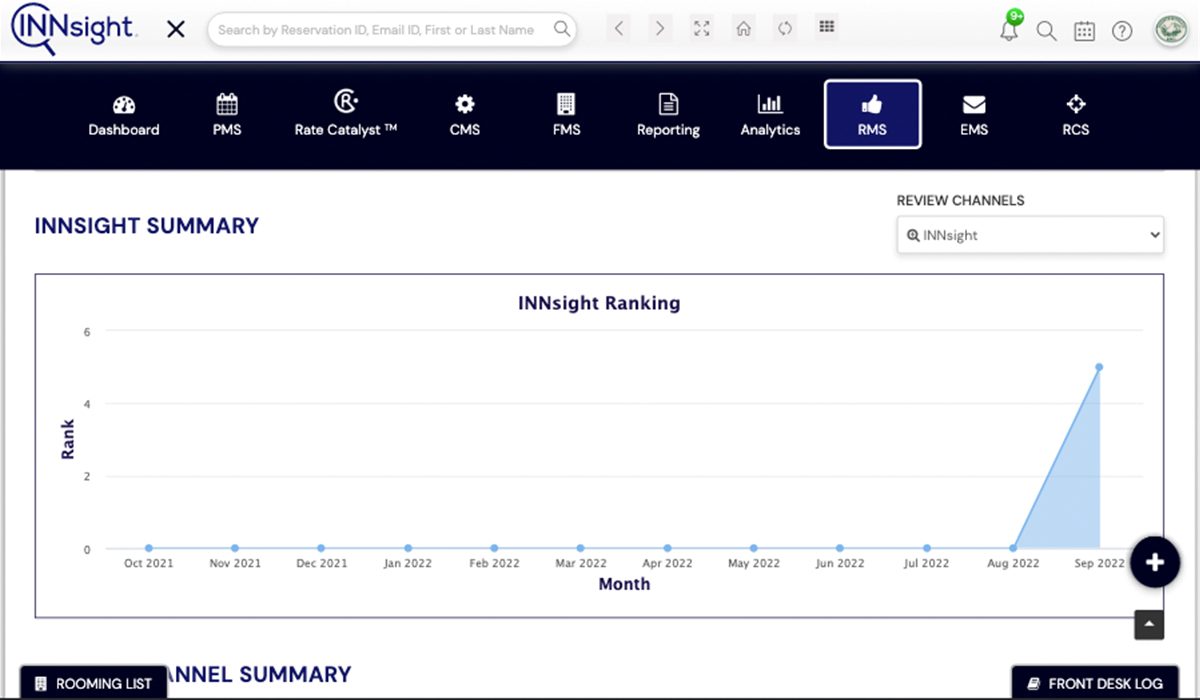 Recent Reviews
The recent reviews widget provides information of the most recent hotel reviews. It is composed of 4 columns: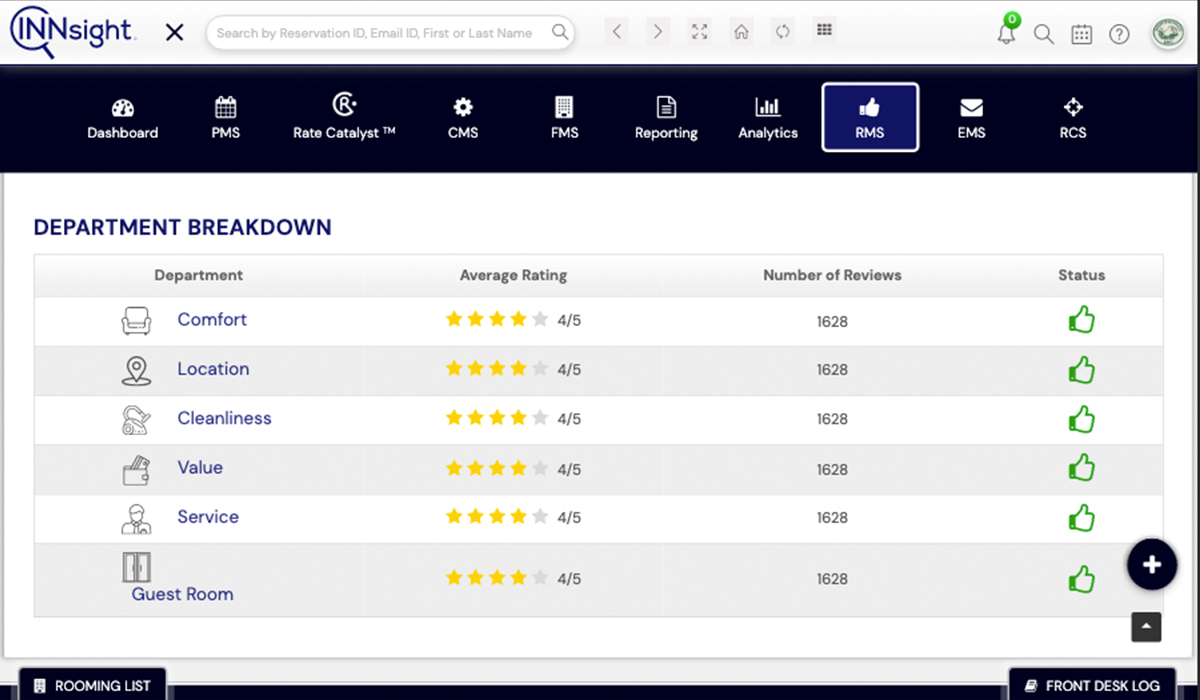 Reviews Breakdown
This is a pie chart to see what review channels the majority of hotel reviews are coming from.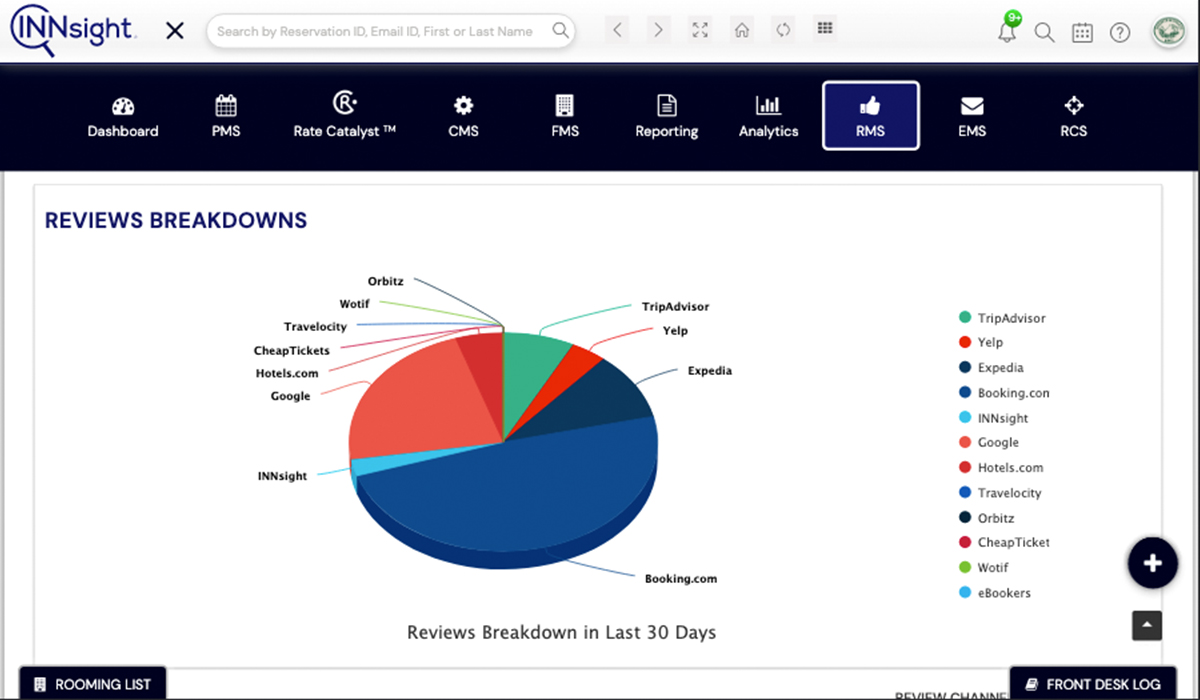 TripAdvisor Summary
The TripAdvisor Summary displays current information specifically from TripAdvisor. This widget is composed of 4 different parts
Review Channel Summary
The Review Channel Summary displays a summary of all the reviews, within the period selected, from each main Review Channel (TripAdvisor, Google, Yelp, and INNsight).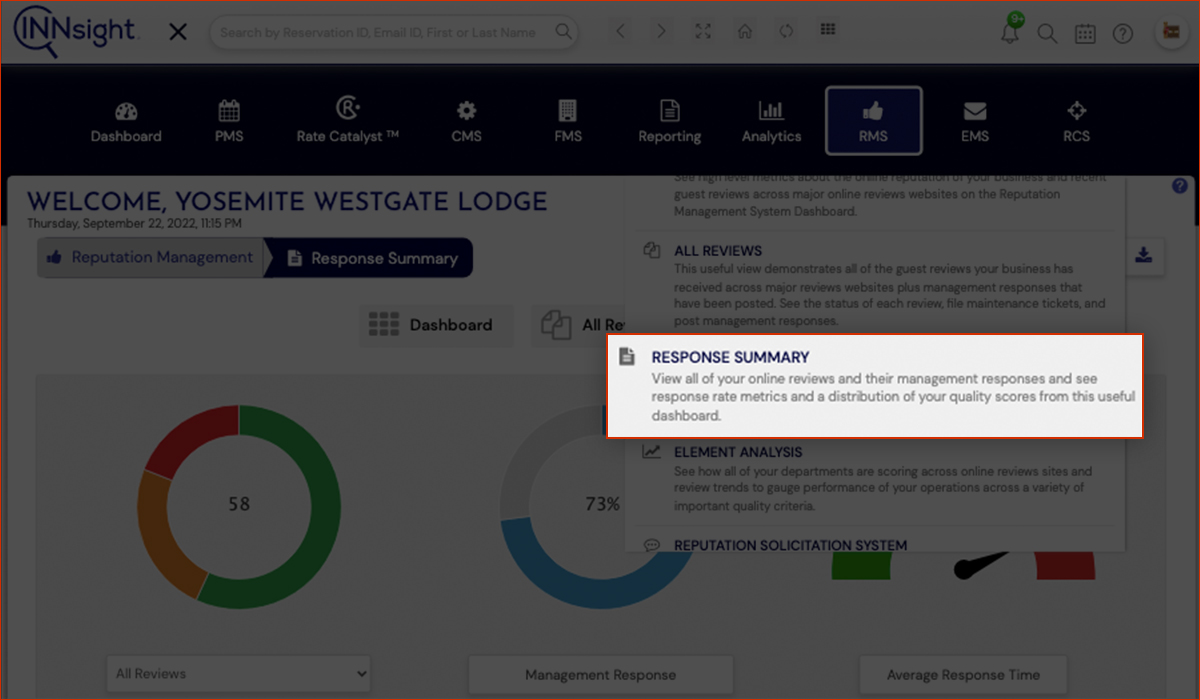 Department Breakdown
The element breakdown section will provide elemental score data within the time period button you select.