INNsight Billing Details
You can edit or save your credit card details from expediting making reservations or property billing on INNsight. 
To update your billing and payment details, go to "My Billing" under Dashboard and select the Billing and Payment details tab.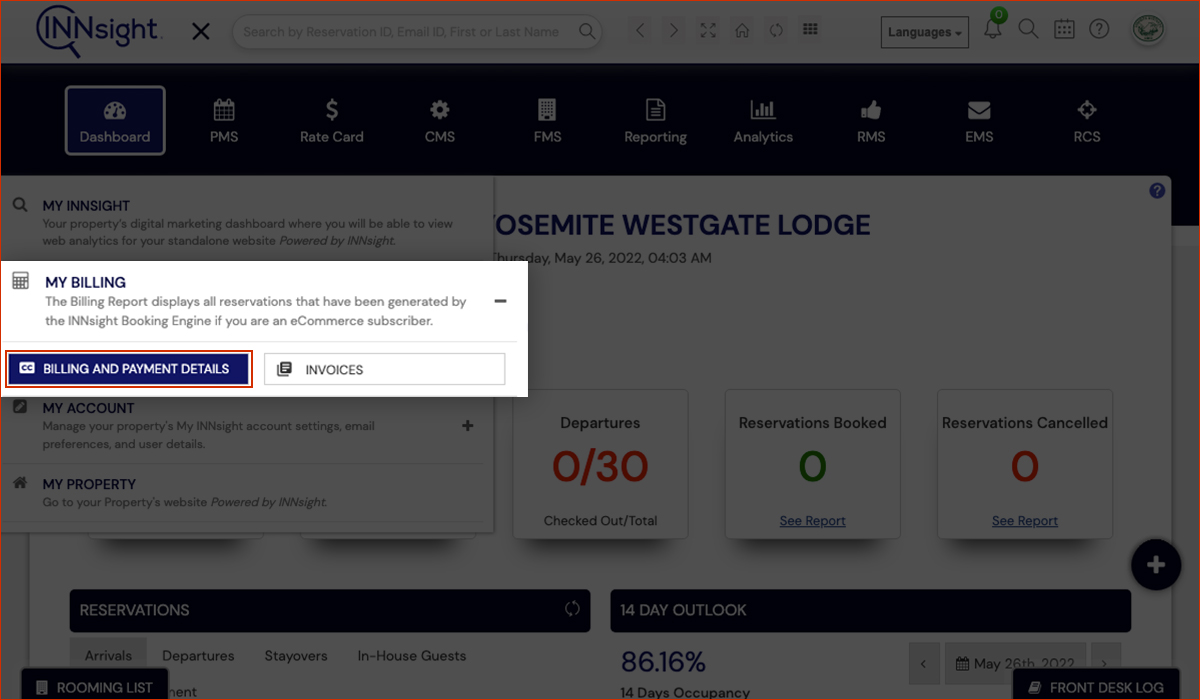 To generate your invoice reports, select the Invoice tab under "My Billing."