30-sec Summary

RMS is important because a hotel's reputation—whether it's good or bad—often determines the establishment's long-term success. In order to achieve a competitive edge and benefit from the immense advantages of this particular domain in the future for a great online hotel reputation and visibility, hotels must recognize its significance and invest resources in it. In this blog, you will cover
Benefits Of a Reputation Management System For Hotels

Important Statistics Regarding Online Reviews
Online reviews are one of the most prominent factors people consider when choosing a hotel.
Monitoring OTA websites, posting and commenting on social media, improving your hotel's search engine reputation, and much more are all part of the essential process.
In other words, your hotel's online reputation is critical for the business, and maintaining it makes a massive difference in how your property performs compared to competitors.
Benefits Of a Reputation Management For Hotels
1. You can Stop the Rumors about Your Hotel
Sometimes individuals post fake reviews, complain about the hotel, write negative opinions, and award it one star without ever visiting it.
Incorrect or outdated business information can devastate your hotel's online reputation.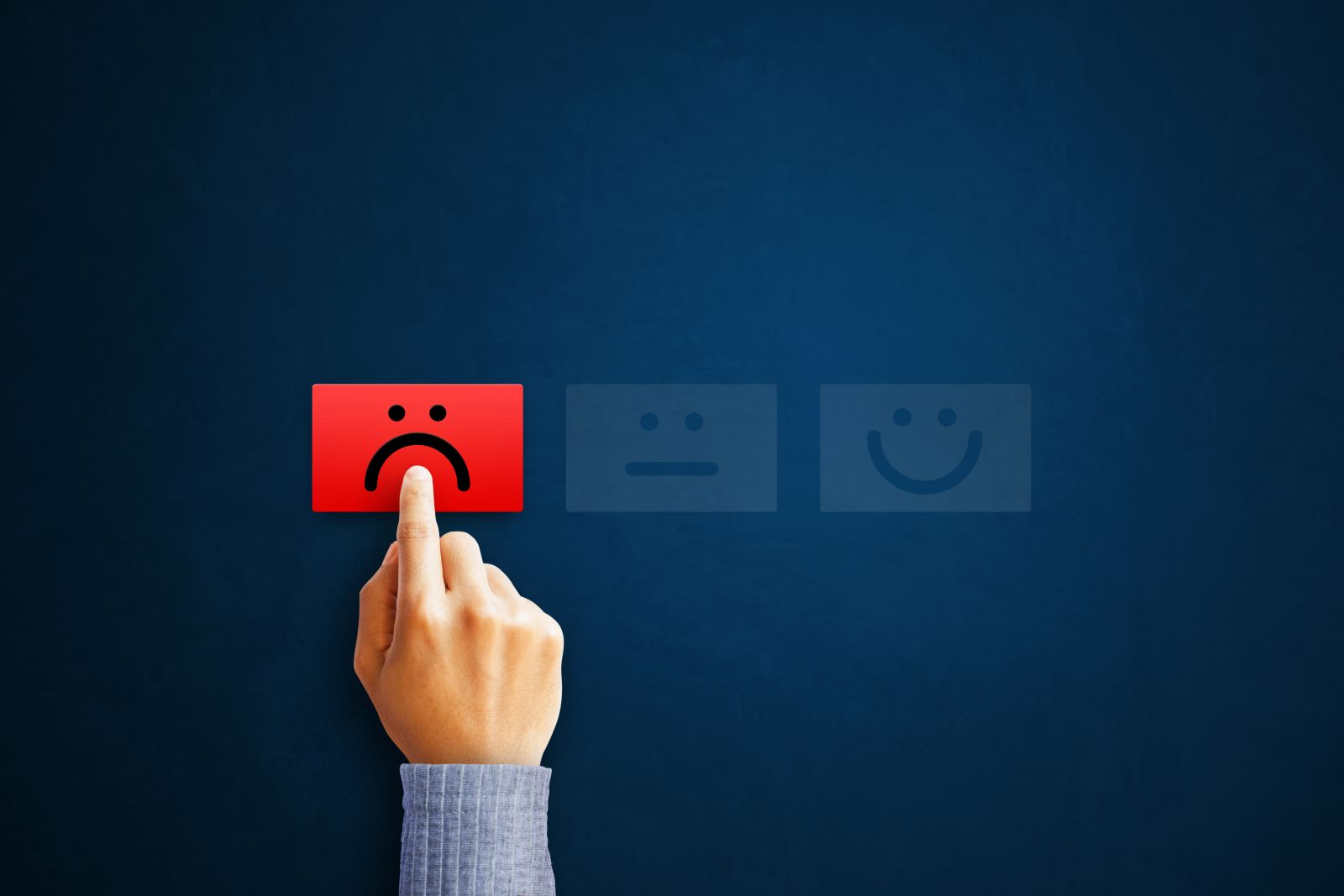 That is why reputation management should be a key responsibility of business owners and their marketing team.
With the help of Reputation Management, you and your team can check reviews, respond for better customer retention and acquisition, and spread brand awareness.
2. It Helps Advertise Your Property Without Spending.
Hotel owners often struggle to get their properties noticed online.
They spend thousands of dollars on advertising campaigns and see little or no return. This is where reputation management comes in.
Reputation Management Systems (RMS) allows hoteliers to control their online presence and manage their brand image.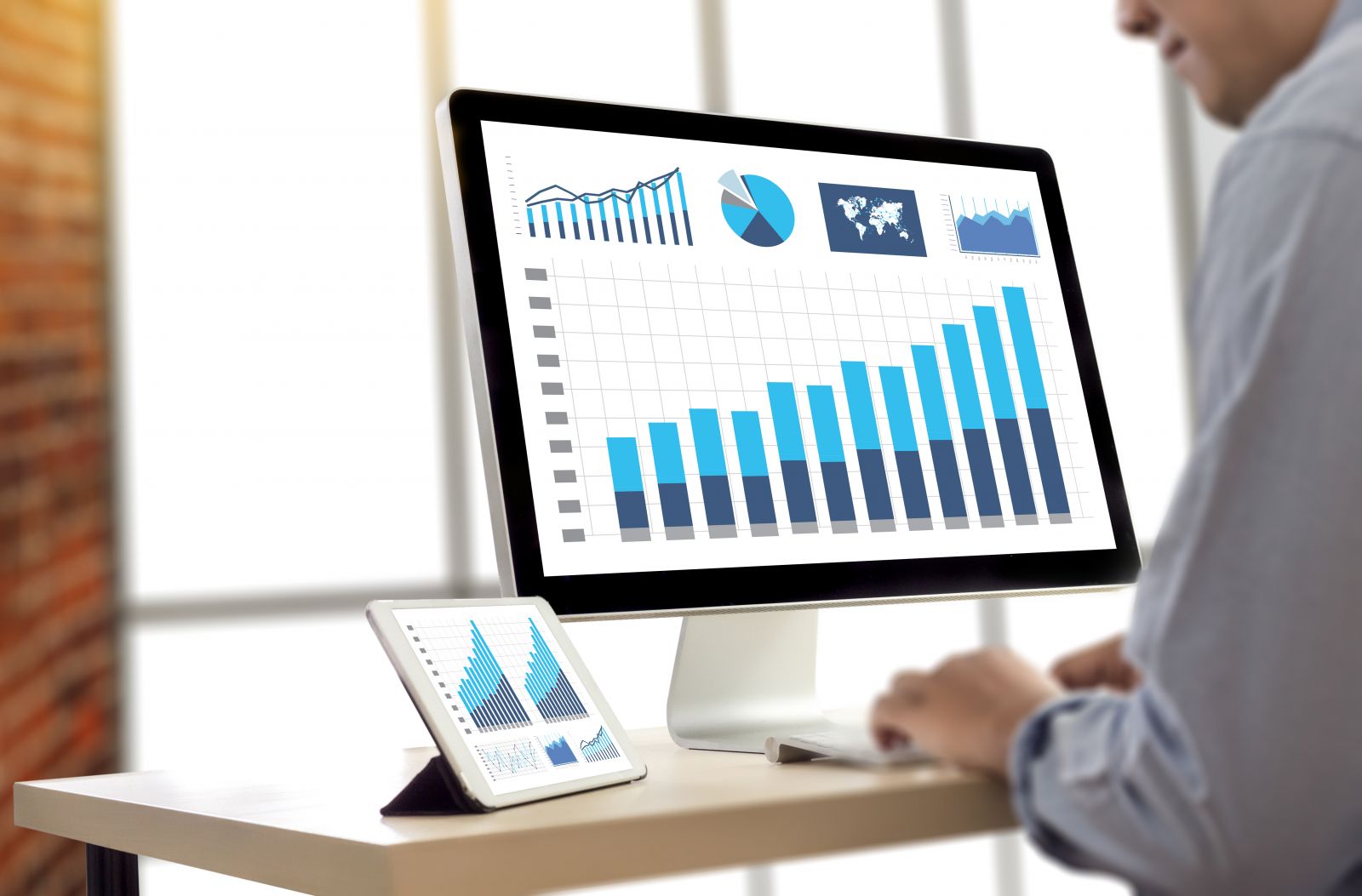 In addition, these tools are designed to check and respond to negative comments posted online.
Hotels can create a positive impression with RMS and refine customer satisfaction.
The search engine also allows them to track and measure the effectiveness of their marketing strategies and rank response approaches.
3. It Helps You Create a Competitive Edge in Your Location.
Hotel owners always look for ways to improve their services and attract more guests.
As a result, they often spend hours investigating and strategizing how they can increase their revenue.
Hotel RMS has become essential for every hotel owner because it provides real-time information about their customers' feedback.
The software also empowers hotels to analyze their data and identify trends that can help them improve their service quality.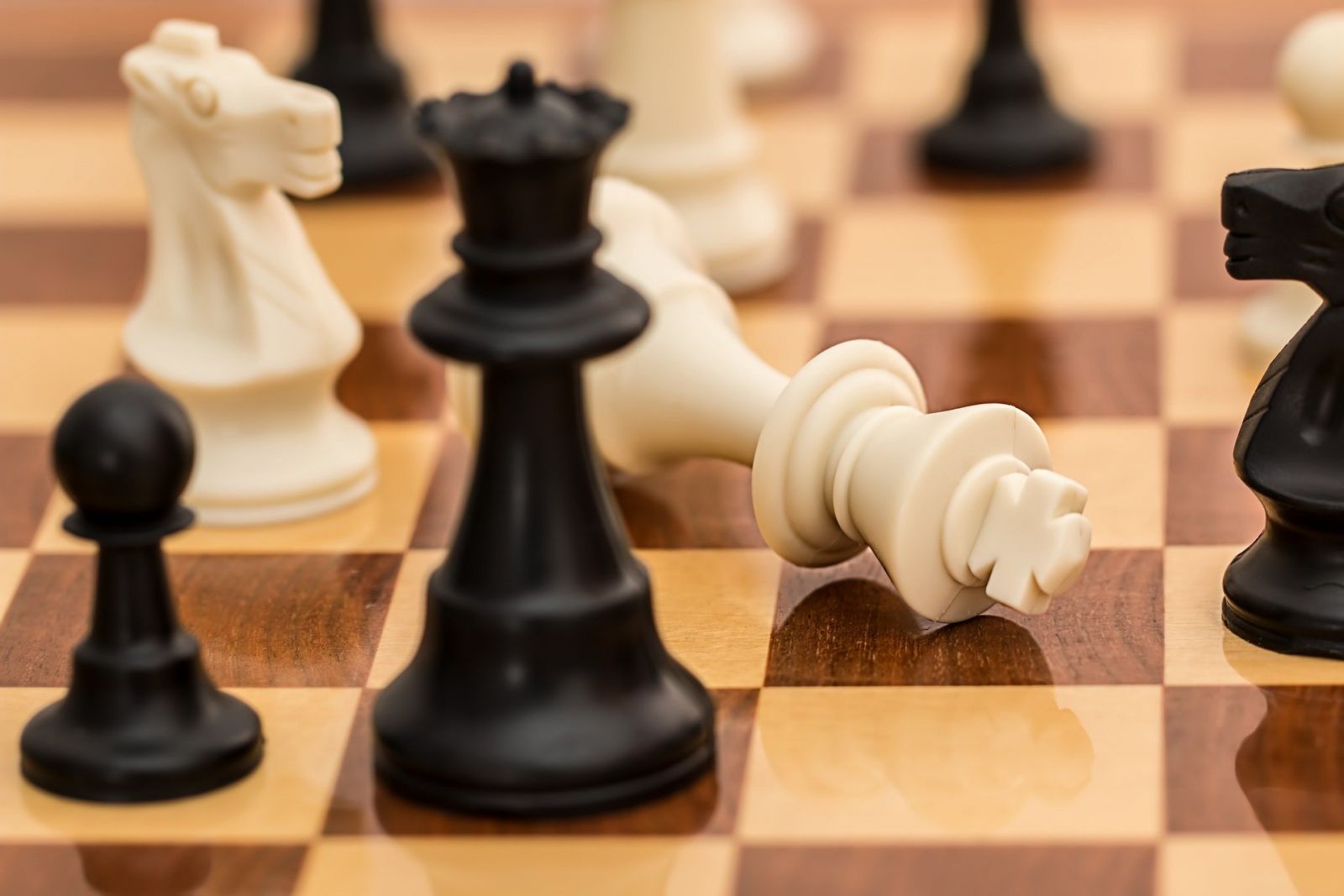 Hotel owners and managers spend countless hours managing their properties' reputations.
They want to ensure that guests and other stakeholders perceive them well.
It requires constant monitoring of guest feedback and complaints and responding to them.
Reputation management systems (RMS) provide a centralized solution to manage the ecosystem from the backend.
RMS allows hoteliers to track and respond to guests' negative comments and check positive comments.
4. Improves Search Engine Rankings
SEO management is essential for online reputation management because it raises brand recognition, improves search engine ranks, and improves your online brand image.
Furthermore, reputation management firms may integrate user-generated content into your Google My Business (GMB) page and install more digital marketing efforts.
As a result of investing in online reputation management, you create more reviews on OTA websites, resulting in more user-generated content and more visitors, conversions, and click-through rates to your landing page (CTRs).
Thus, your brand or product may become viral, attracting attention and increasing visitors.
5. It Helps in Decision-making for Users.
Hotel reputation management is service hotels offer to improve their online presence.
It involves monitoring and managing negative comments posted on OTA websites such as TripAdvisor, Google Reviews, Facebook, Twitter, Yelp, etc.
Hotel reputation management has become necessary for every hotelier due to its popularity and value.
It allows them to manage customer feedback and address issues before they become problems.
The hotel industry has always been a challenging competitive environment.
Hoteliers have to compete with each other for customer satisfaction and loyalty.
As a result, they must build their brands through various marketing strategies.
Reputation management is one of those strategies.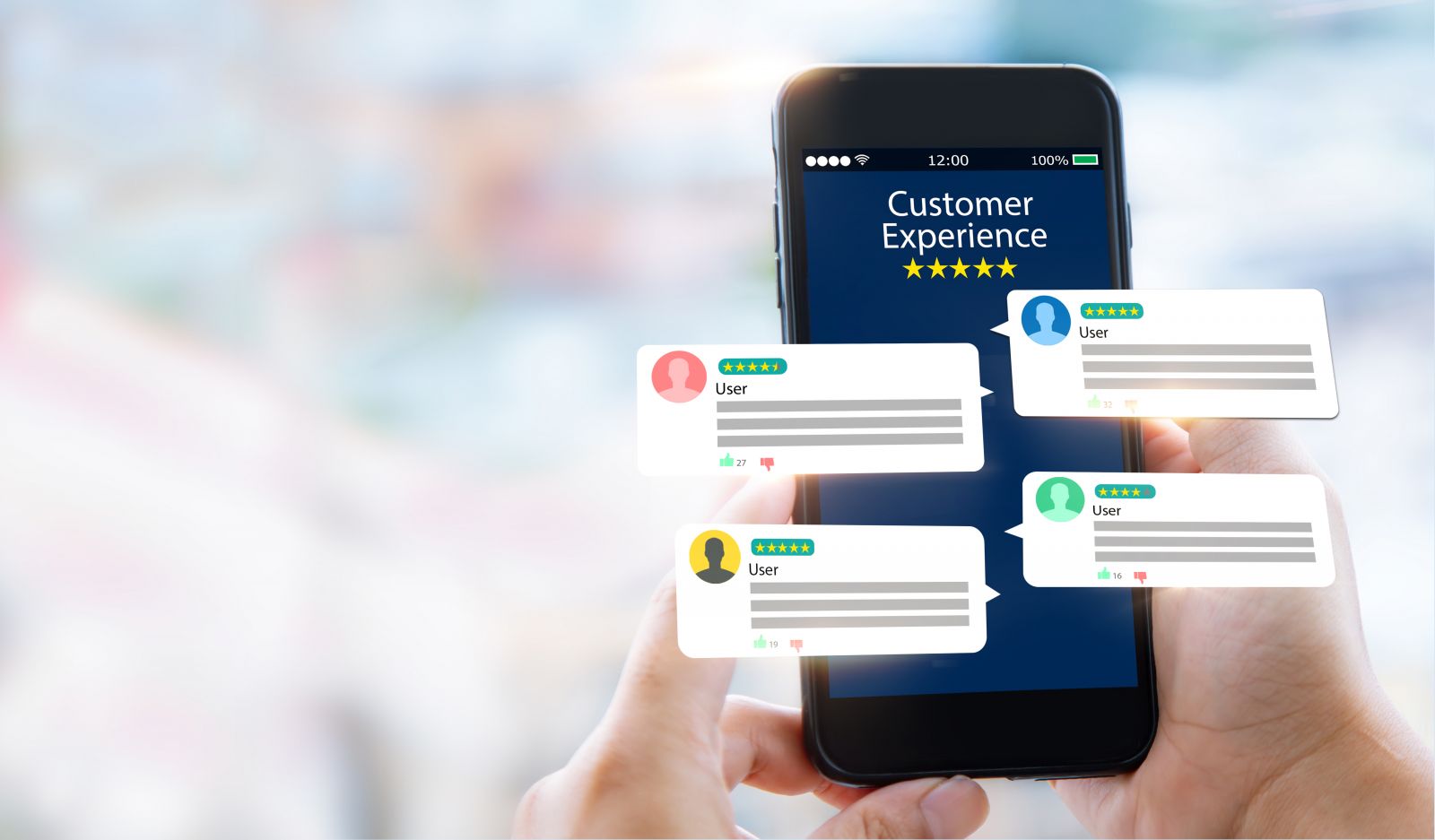 Hoteliers should focus on building favorable online profiles because negative comments by guests or third parties can damage their brand image.
It can result in lost revenue and lower occupancy rates.
Hotels' reputation management helps decision-making by providing information about the guest experience.
6. Get Data to Draw Strategies and Conclusions.
As competition increases, hotels are forced to adapt their marketing strategies to stay ahead of the game.
But unfortunately, it means they need to get better at managing their reputation.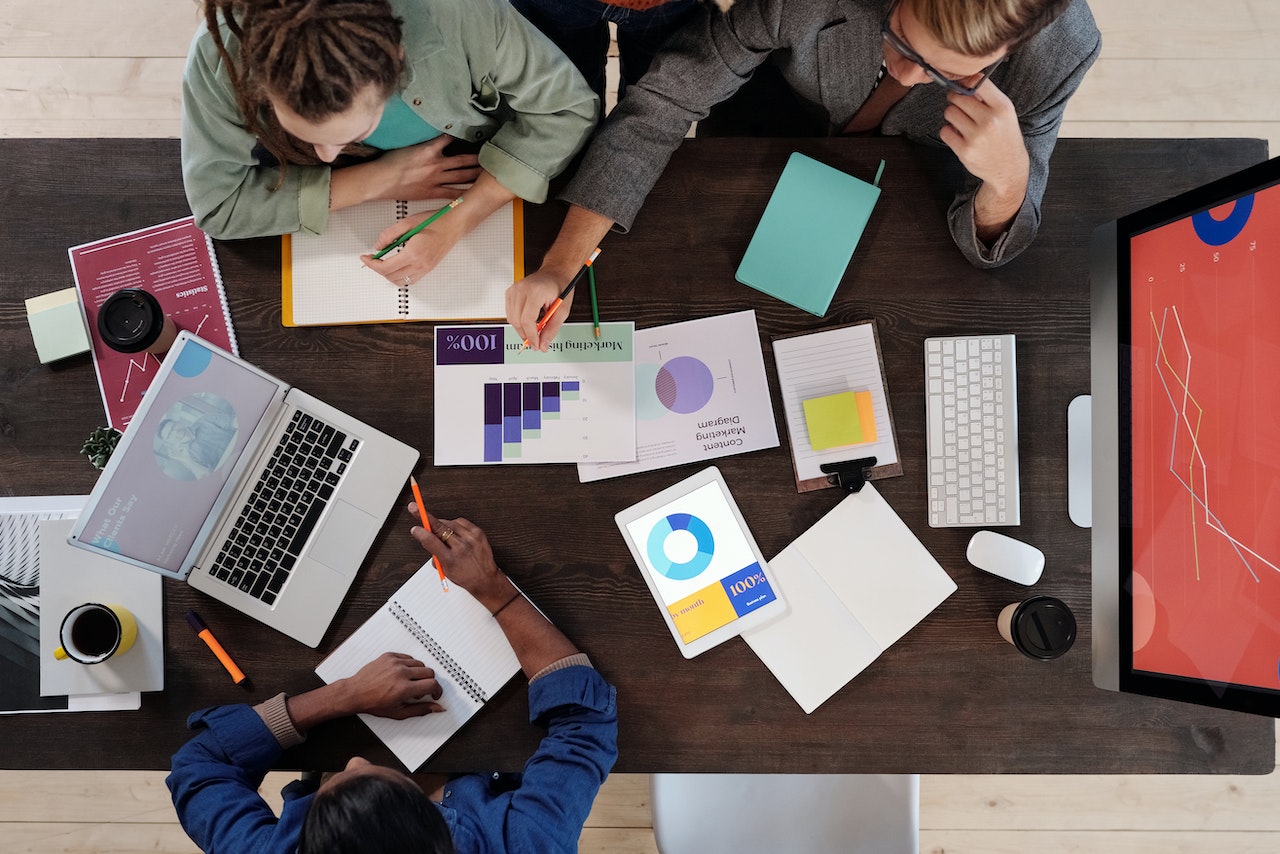 A reputation management system is a strategic marketing tool that helps hotels improve their image and increase customer satisfaction.
RMS involves collecting and analyzing information about customers' experiences at hotels.
It allows hotels to identify areas where they can improve, such as guest service or room quality.
Hotel reputation management is a powerful way to attract new guests and keep existing ones.
The key to success is understanding your target audience.
Once you've identified them, you'll be able to create a strategy that will allow you to meet their expectations.
7. Trustworthiness & Credibility
It's much more straightforward to sell to existing customers than new ones.
Still, maintaining a good relationship with existing clients and keeping them satisfied in the long run takes effort.
One of the advantages of reputation management is that it increases your customer's trustworthiness by boosting brand transparency and credibility.
Still, you may be wondering how reputation management does this.
The solution is to use tough competition and bad reviews to prove your commitment to client satisfaction.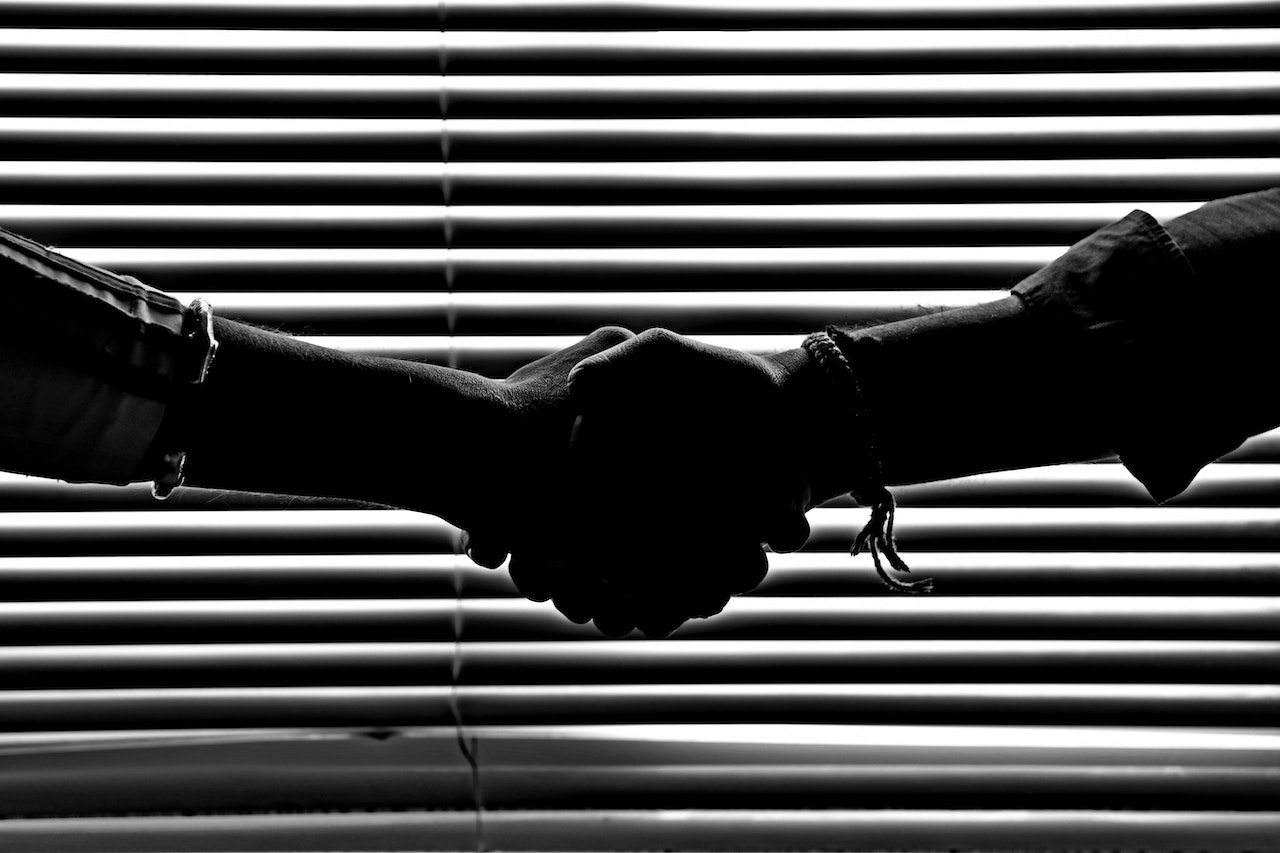 Good reputation management will assist you in developing trust and credibility with your target audience.
It will do this by monitoring what is posted about you online and responding.
It's an excellent strategy to increase your company's credibility. Furthermore, it will assist you in improving business interactions.
8. Increase in Room Sales
Hotel owners spend millions of dollars on marketing campaigns to attract new guests.
But, they also invest in maintaining their brand image and reputation.
Hoteliers want to ensure that customers and other stakeholders perceive them. It helps them build customer loyalty and increase revenue.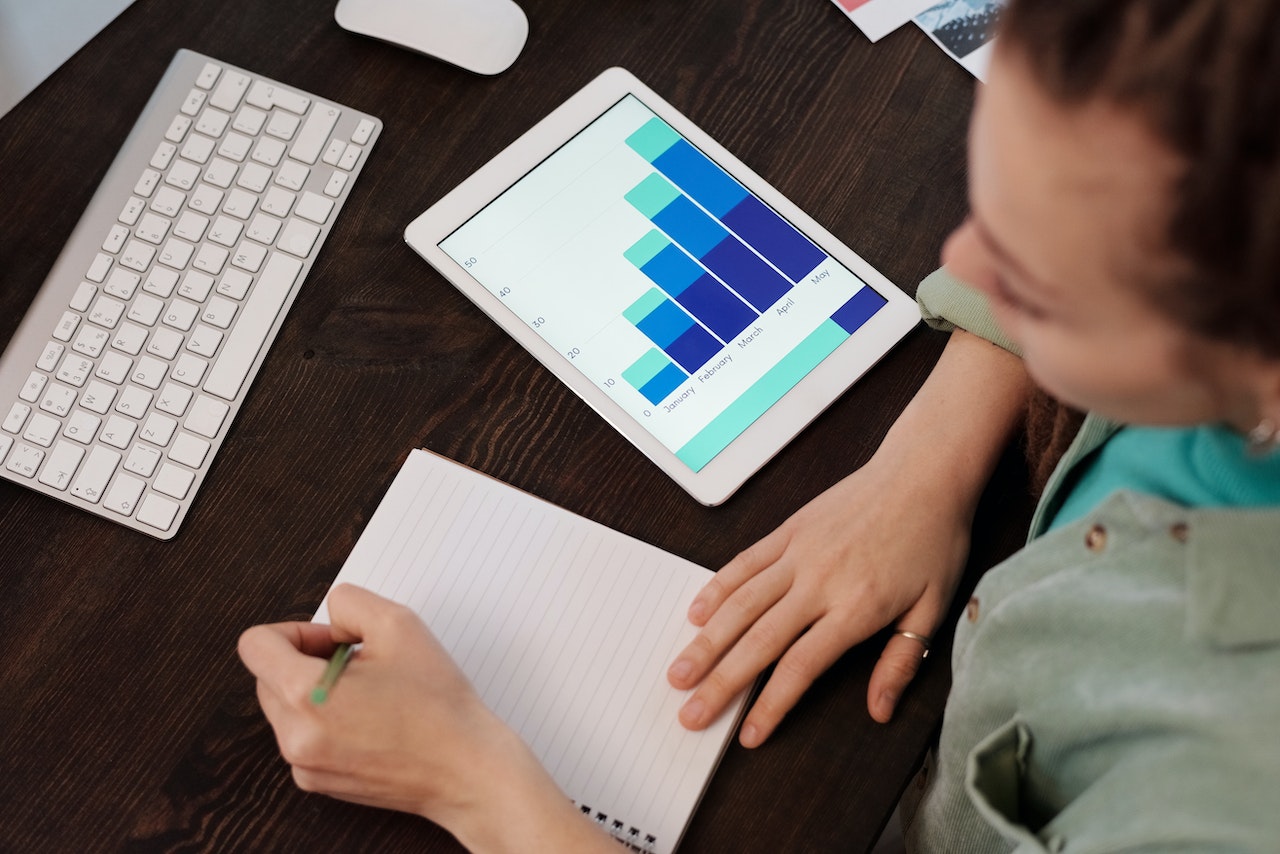 Hotel owners often struggle to get their guests to book rooms at their hotels.
They want to attract new customers but don't know where to start.
Hotels are businesses that rely on word-of-mouth recommendations from satisfied guests.
Terrible reviews can hurt your reputation and lower your occupancy rates.
You can improve your hotel's reputation by using a reputation management system. This software helps you check negative comments and respond to them.
9. It's All about Your Hotel Image and Visibility.
Most consumers seek hotels online (through a Google search or similar search engines); thus, exposure is critical, and your business should be on the first page of the search results.
One advantage of reputation management is that it increases visibility. It can help you contact every possible consumer in your region faster.
Even if clients provide personal recommendations and testimonials about your items, they will most likely conduct their web search.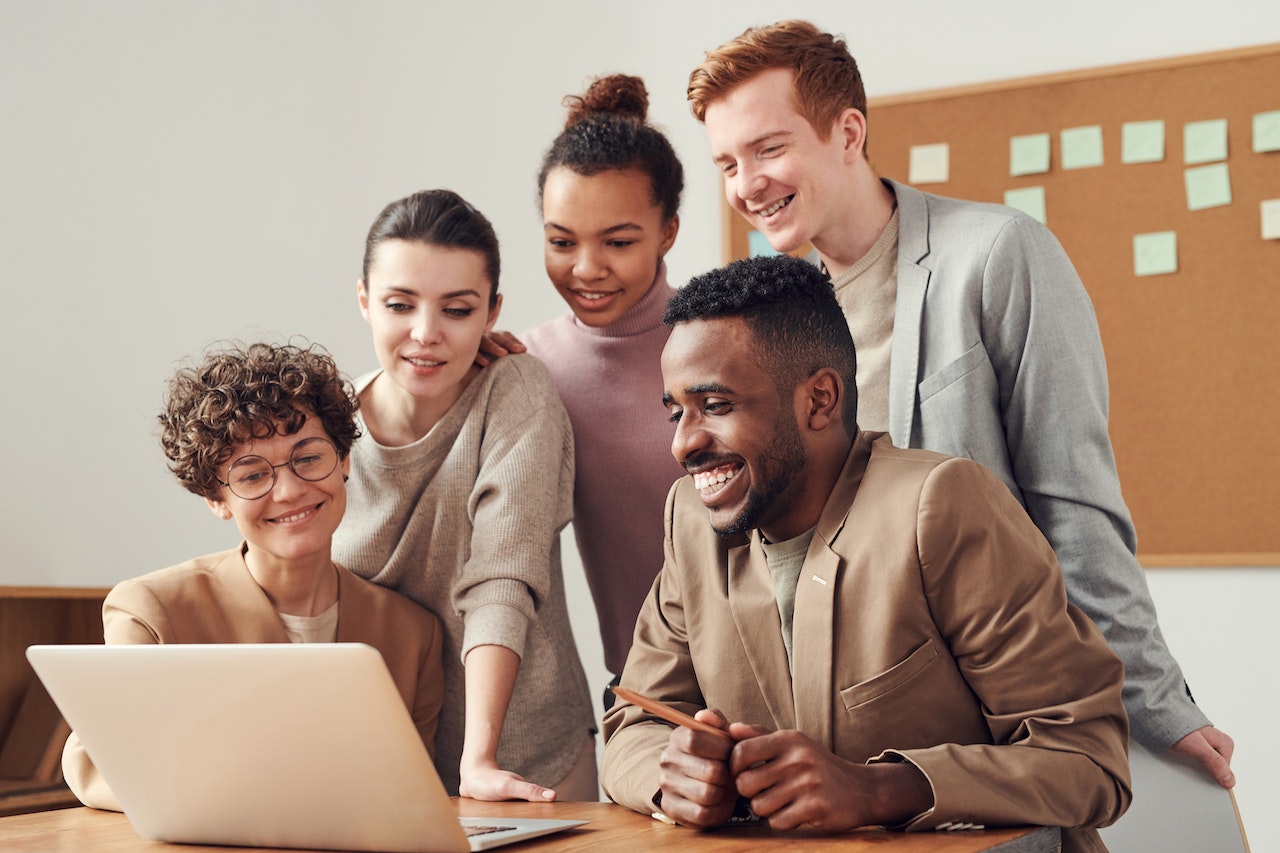 The use of Google My Business Profile boosts search engine rankings.
Inspect the results for your brand to verify there is no conflicting material, and double-check the provided location and smartphone number; this helps optimize information for the visitors.
In turn, it enables a better reputation to please customer needs.
Of course, the more favorable feedback your brand receives, the larger your audience becomes.
As a result, you'll get more clicks and fewer bounce rates.
You may also enhance brand recognition by publishing testimonials and favorable reviews, attracting more customers.
10. Get Constructive Feedback
Feedback is essential for hotels because it helps them improve their services and attract new customers.
The problem is that hotel managers often don't receive enough feedback.
As a result, it leads to poor customer service and low guest satisfaction.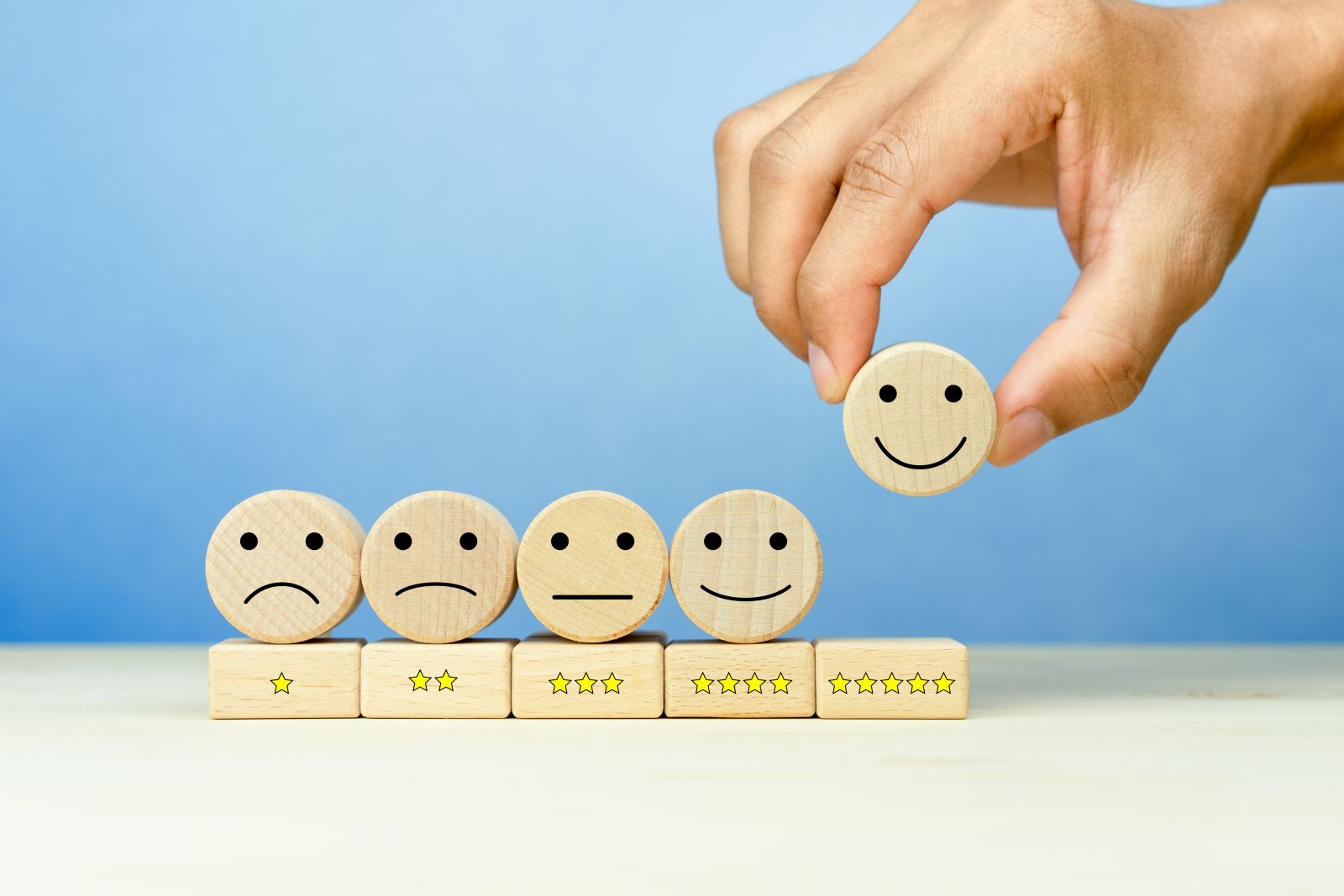 Hotel managers should ask guests to provide feedback through a reputation management system (RMS).
RMS allows hotel managers to collect feedback from guests and analyze it.
They can then take action to improve their services or even change their strategies.
Important Statistics Regarding Online Reviews
Hoteliers need a solid reputation to attract a steady supply of new clients to thrive in the competitive hospitality sector.
So, controlling your property's internet reviews is one of the most beneficial strategies.
The figures below illustrate how internet reviews may help your business develop in important ways: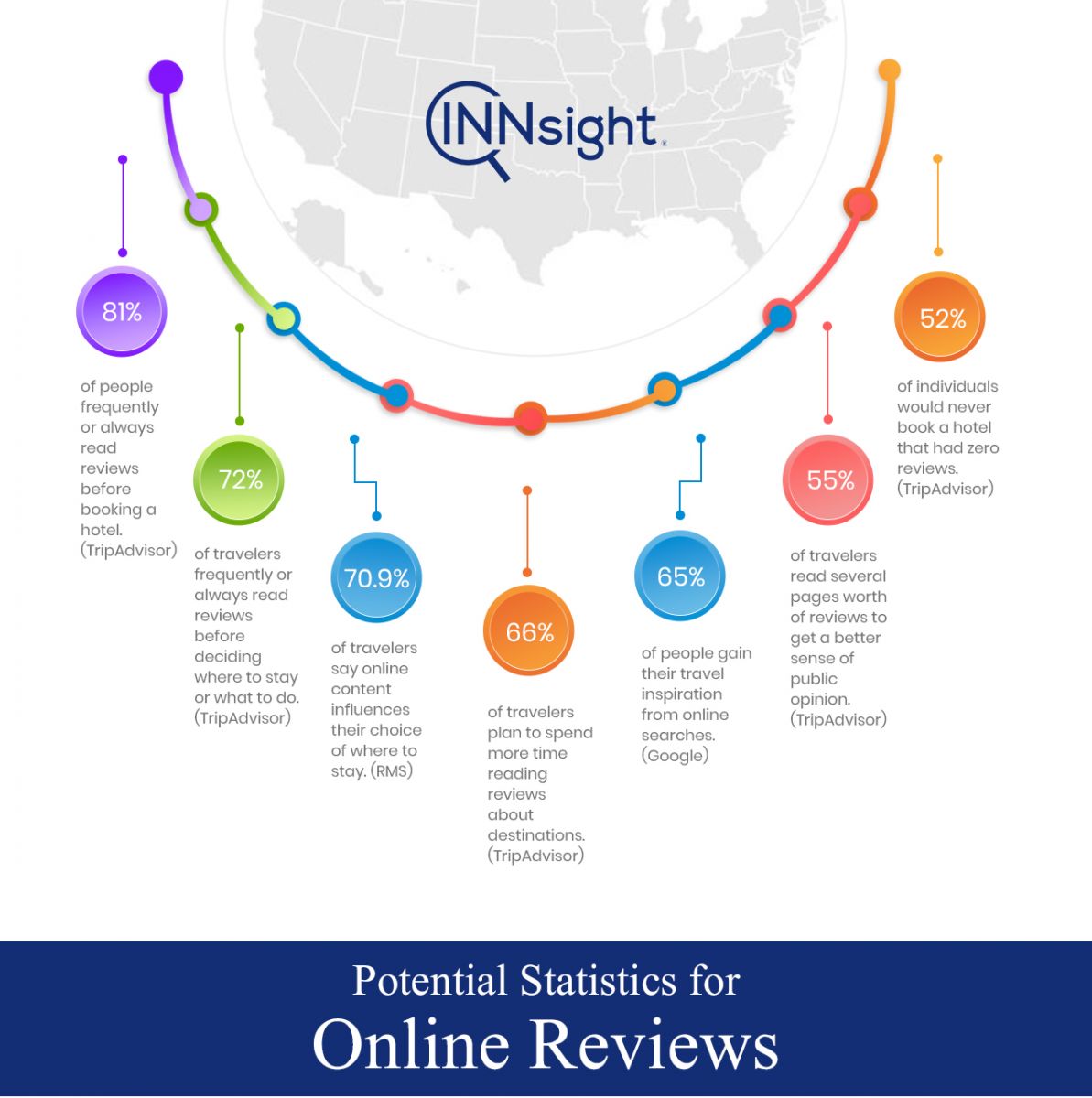 Conclusion
It has become vital for hotels to provide a smooth and ideal guest experience to each of their visitors, and to do so, they must convey this feature to their potential guests in the virtual realm.
It is crucial since a hotel's favorable or poor reputation may determine its long-term viability.
So, hotels must recognize its significance and spend resources in this specific arena to get a competitive advantage and reap enormous rewards in the future for an outstanding online hotel reputation and visibility.
A good reputation is said to be more precious than money. So protect yours with online data and make sure that you are taking all essential precautions to keep clients and attract new leads.
"It takes 20 years to build a reputation and five minutes to ruin it" – Warren Buffet.