If you are a marketing client, you can instead manually leverage the Solicit Reviews tool to upload a list of guest email addresses and send professional emails soliciting the guest to leave a review of their stay at your hotel.
The RMS Solicit Reviews tool is very straightforward. Simply select the online review sites you want to solicit reviews for. Note: Guests likely will only submit an online review to one site and traditionally the conversion rate for soliciting reviews is about 2%, meaning you will need to send roughly 50 customers a request to leave a review to obtain even 1 online review.
Step 1: Click on RMS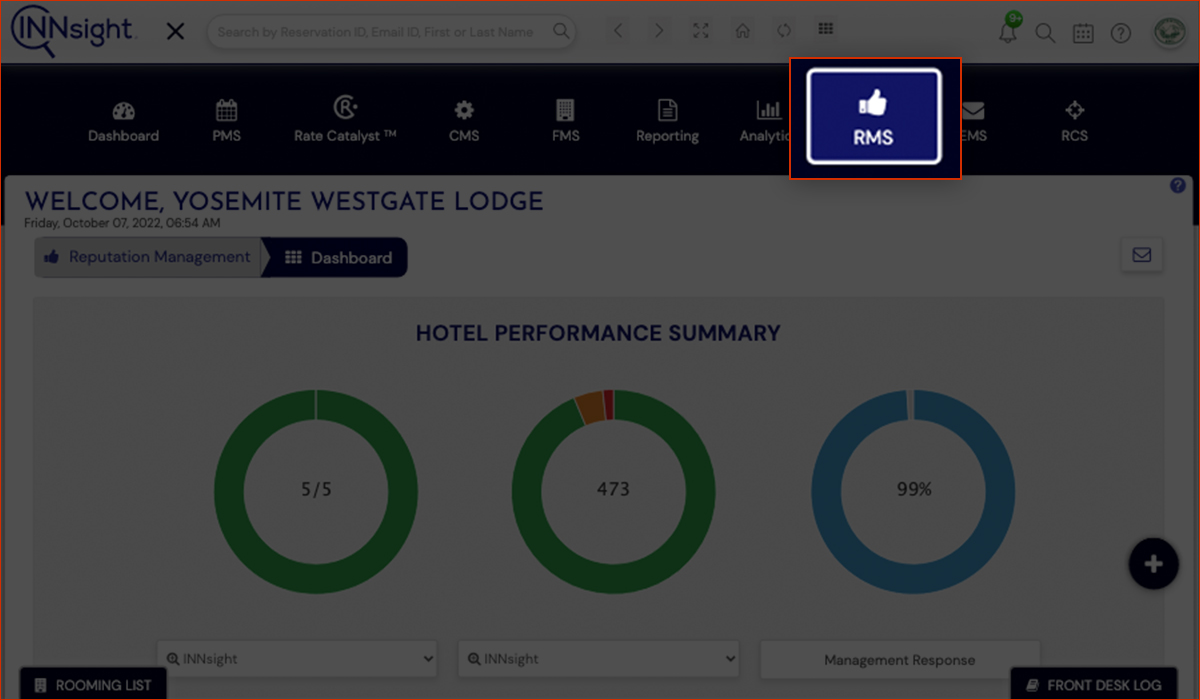 Step 2: Click 'Add Emails'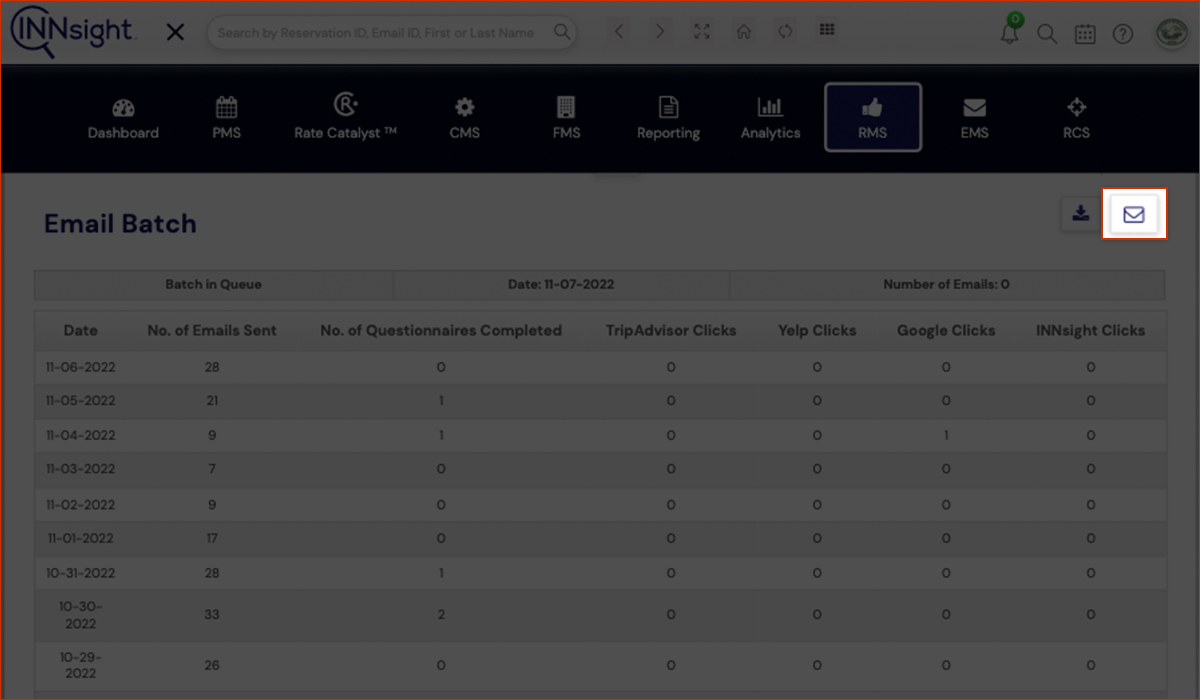 Step 3: Upload your .CSV file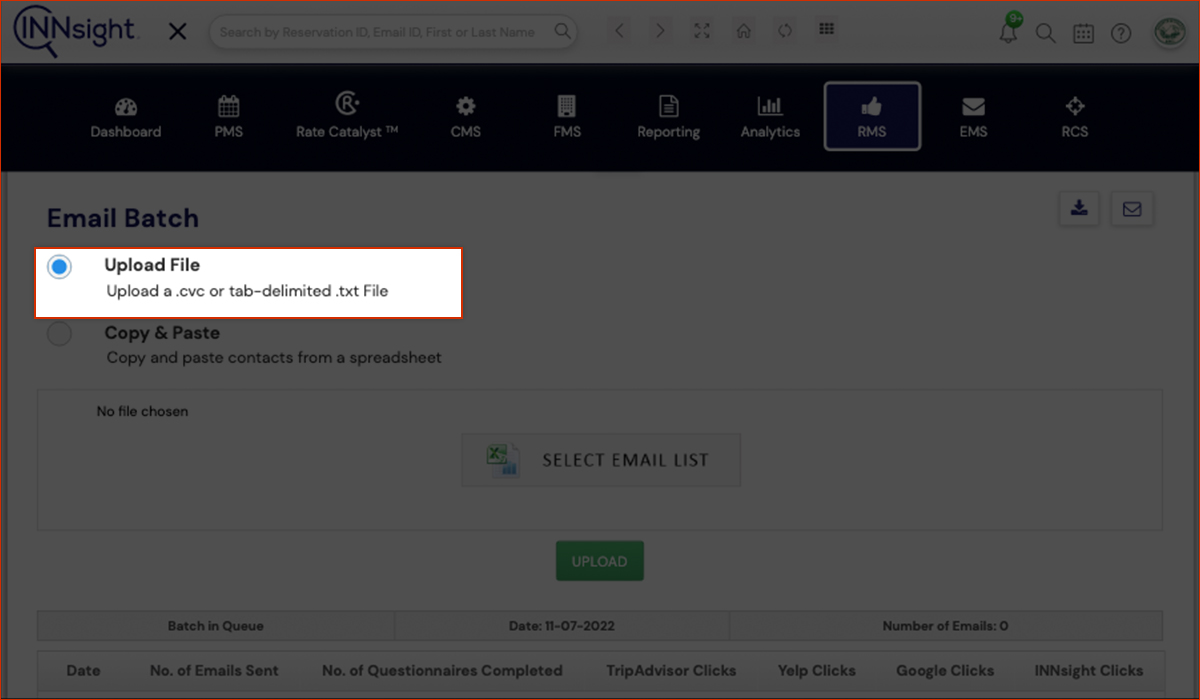 Step 4: Now, upload your email list and you're set!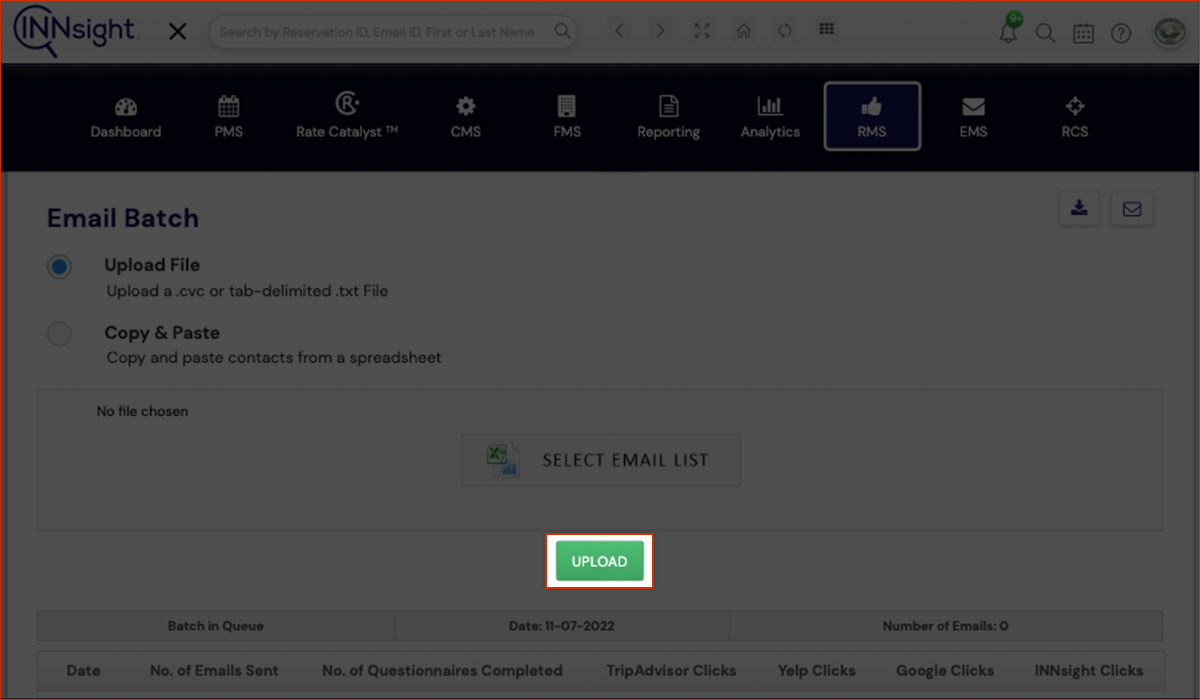 Step 5: Click on RMS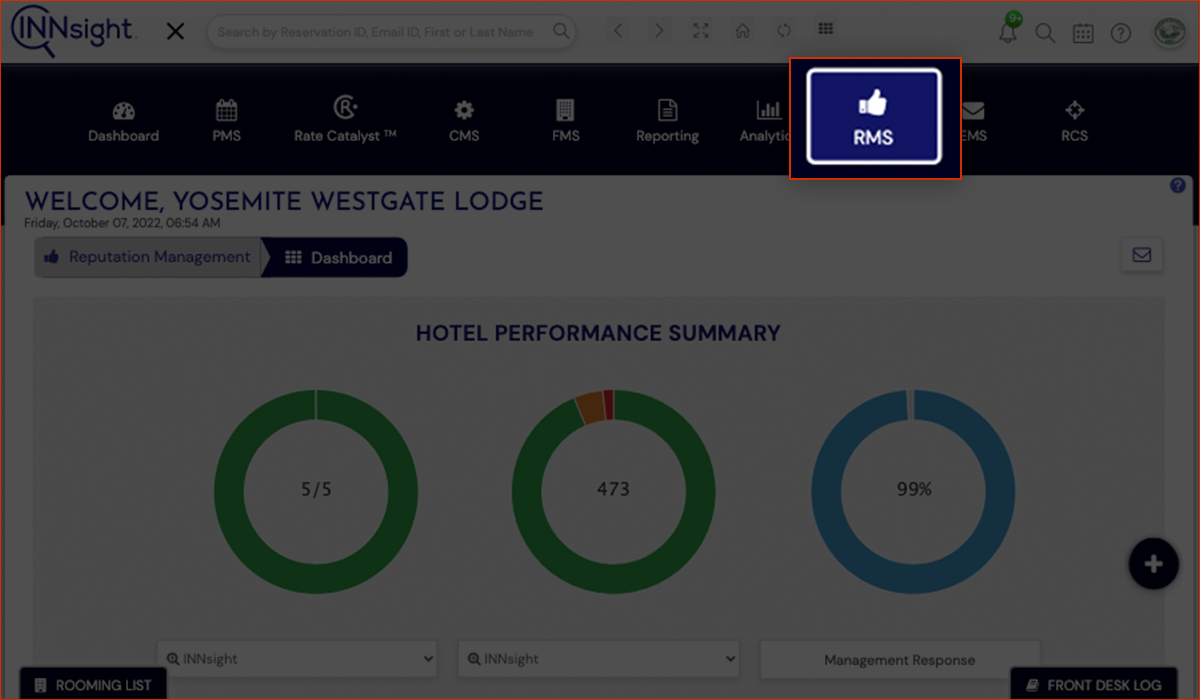 Step 6: Click on 'Reputations Solicitation System'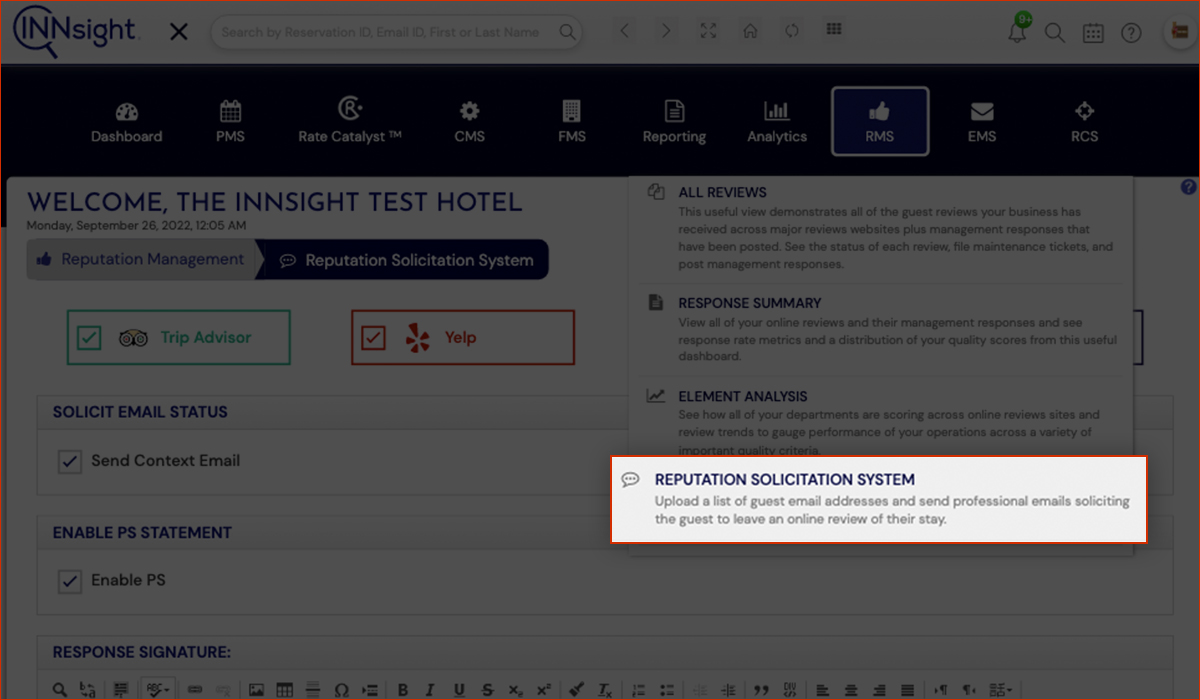 Step 7: Choose your OTA Platform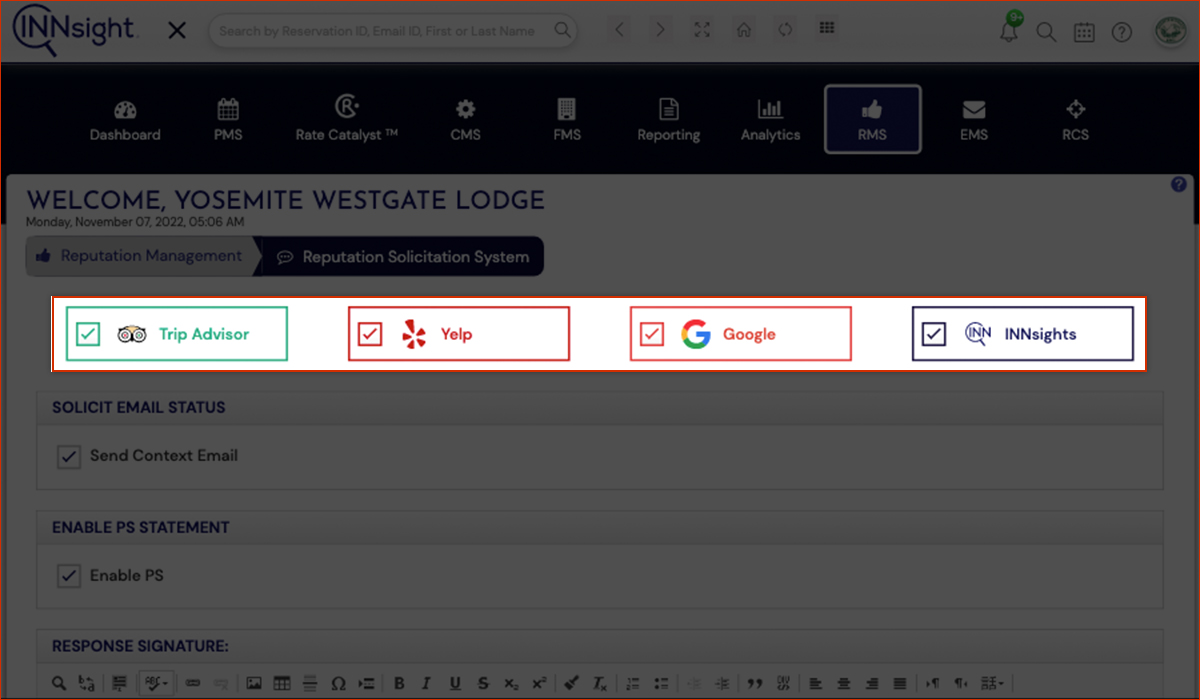 Step 8: Enter all the required details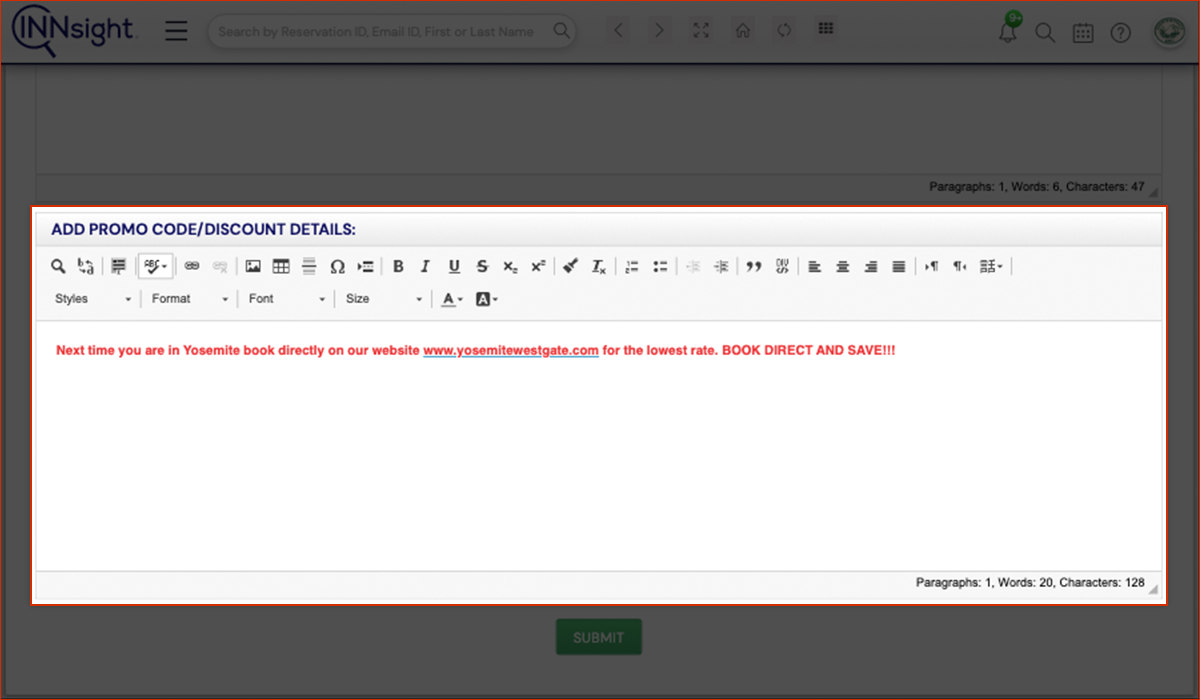 Step 9: After adding the promo codes, if any, enter 'Submit'