30 Sec Summary
Billions of humans use Google to find a local restaurant, fashion trends, daily news, house repair, and much more.
In this blog, you will learn
Why is Google Business Profile important for hotels?

How to optimize your Google Business Profile for hotels?

Google Business Profile was previously known as Google My Business.
It is a free local search tool that gives you a wide range of hotel SEO opportunities and increases your property's visibility.
Whether you manage a hotel or bed and breakfast, Google Business Profile can help you promote your establishment and strengthen your online presence in local searches.
Therefore, having a listing on Google Business Profile increases the likelihood of securing reservations and interacting with potential and existing guests through Google Reviews.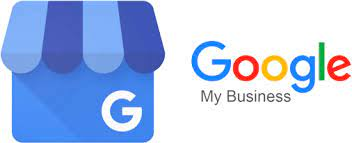 What is Google Business Profile?
Google Business Profile is a free online tool that aims to improve local businesses' visibility on Google Search for relevant local searches.
Google Business Profile is a tool that local company owners can utilize to manage and improve their visibility on Google Search. Your company can stick it out from the competition in your neighborhood by optimizing your listing and page.
The more time you take up online, particularly on Google Search, the more customers have opportunities to find and interact with your brand.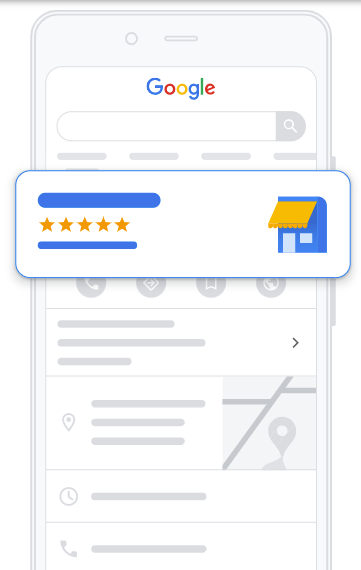 Why is Google Business Profile important for Hotels?
A key factor in the success of hotel businesses is search engines. And Google is, without a doubt, the leader when it comes to search engines.
Along with its robust search engine, Google also provides strong tools and services that can help you significantly improve your Hotel SEO.
Google Business Profile, a key component of efficient hotel marketing, is an important but underappreciated feature of the search engine giant.
You can make a profile for your company using this free feature. With the help of this tool, you can take advantage of numerous SEO opportunities and raise awareness of your property.
The first step toward improving your Google search ranking is to create a Google Business Profile profile. Now, your guests and potential guests can learn more about your property.
In addition to giving travelers information about your hotel, Google Business Profile can help your hotel rank higher in search results.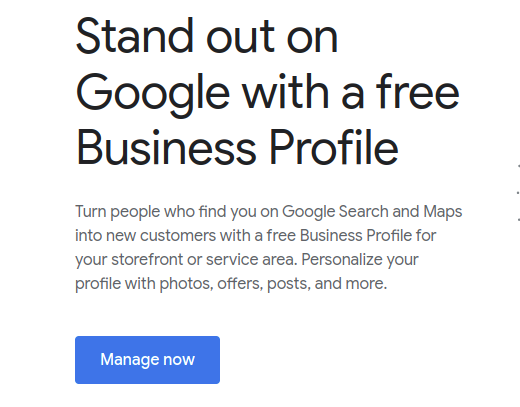 How to Optimize your Google Business Profile for Hotels?
1. Provide Accurate Information
Verify that each detail you have provided is accurate. Pay attention to the facilities and amenities. Your hotel will suffer if your Google Business Profile listing contains any inaccurate information.
Three things will result from a reservation made based on false information:
Negative comments
A lost booking
Displeased visitors
So, be sure to give accurate information if you don't want to suffer such a loss.
2. Check for The Location Accuracy
Geotagging is a crucial task. Guests will be irritated if they can't find your property at the address you gave them.
Remember to include the address. Be sure to update even the smallest details, like the street name or lane number.
Give a well-known landmark for the location. Avoid using clichéd locations like around the corner, next to the hoarding, next to the pink house, etc.
Give a few good ones, like by (name) school or in front of the police station
3. Integrate the Website
Use your website during registration if you have one.
By default, Google Business Profile makes a "(hotel name).ABCHotel.site" for you. However, it is a straightforward and adaptable website. Even a booking engine can be integrated into it.
However, it is advised to choose a brand website. It will assist you in forging a distinct identity among your visitors. WordPress and Wix are some well-known website builders.
4. Don't Leave Questions Unanswered
Hotels typically pay little attention to the Q & A section. As a result, they lose a few visitors at this point. Some amenities might seem insignificant, but they affect your booking ratio.
For instance, a visitor is looking for a hotel with a room that is accessible (A disabled-friendly Room). While deciding whether to book your property, he or she has some questions about the amenities offered in the rooms.
In some hotels, including yours, he or she would post a question in the Q & A section. Let's say that after you ignore this part, the question is answered by someone else. The visitor books that property after finding the response satisfactory.
5. Encourage Guests to Leave Reviews
Collect more reviews! With Google metasearch, visitors can easily look at your ratings and prices on all OTAs.
It's simple; poor ratings and a low ranking will lead to a reduction in reservations. Conversely, high ratings and favorable reviews will enhance it.
Make sure all reviews are responded to. Take note of constructive criticism and concentrate on enhancing the visitor experience.
6. Add High-Quality Photos & Videos
Presenting your hotel with high-quality photos and videos is a standout advantage.
Visitors should be able to see inside your property through the photos and videos displayed at the top of your listing.
This consists of a logo, a cover image, 360-degree photos, a video, and various image categories and labels, such as the outside, inside, and inside of the room, and the food and drink.
It makes sense to hire an experienced photographer if you lack the necessary equipment for 360-degree photos or videos.
Important Information: Visitors may upload photos to your listing. You can request the removal of an image from Google if you believe it is harmful to your business or violates Google's policy guidelines.
7. Google Posts for Hotels
Now accessible to all hotel profiles, Google Posts are a great way to spread news and updates about your property. Hotels can use one of Google's three posts: Update, What's New, and Event for COVID-19.
You can add an image or a video, text, a call to action with a link to your website, and other elements to the What's New post type. You can include the following:
An image or a video.
Event information.
The event's title.
Dates.
A call to action with a link to your website for the Event post type.
A space for updating your health and safety policies and a call to action with a link to your website is included in the COVID-19 update post type.
8. Use the Analysis for Improvement
You can access your weekly, monthly, and yearly performance analytics through Google Business Profile. The analytics includes information like the number of visitors, the conversion rate, etc.
Using these analytics, you can start enhancing your hotel's Google Business Profile listing to increase its impact.
9. Post Regular Updates
You must frequently post hotel updates. It is as simple as making a social media post. This feature is replacing Google Plus.
Write content about a special event taking place at your hotel or perhaps any particular promotion you want to draw attention to. Make sure it's no longer than 1500 words.
After writing the article, add a few pertinent photos and share them on your Google Business Profile listing. You could use this to advertise your hotel and improve visitor engagement.
FAQs about Google Business Profile for Hotels
Q. Is Google Business Profile fully free?
A. Yes, it is fully free. With Google Business Profile, you can get more than just a business listing and seamlessly connect with your customers.
Q. Is it possible for any hotel to have a Google Business Profile?
A. Google imposes few restrictions on which businesses can set up and manage a Google Business Profile account. Hotels of all shapes and sizes, from boutique hotels and small bed and breakfasts to large resorts and all-suite properties, can create a business profile on Google. In fact, any local business that has in-person contact with customers is eligible for a Google Business Profile — even if the business does not have a physical address.
Q. How do I get my hotel to appear on Google Maps?
A. To have your hotel or a business located within your hotel listed on Google Maps, you must first create a Google Business Profile. Attach your business's location, search for your hotel's business information, and claim your hotel's Google Business Profile listing.
Q. What is required to create a Google Business Profile account for a hotel?
A. Create a Google Business Profile, then download the Google Business Profile app to manage your mobile profile. The app is available for download from the Google Play Store for Android users. The app is also available for iOS and iPadOS users in the App Store.
Q. How do I include photos in my hotel listings?
A. Upload photos in JPG or PNG format for desktop or mobile after verifying your hotel listing Google Business Profile. Make sure to follow the proper sizing and best practice guidelines for local business photo uploads as well.
Q. How to Verify Google Business Ownership
A. You must verify ownership to take control of your Google listing.
Select your verification method: phone, email, or postal mail.

You will receive a code via the method you selected.

To confirm ownership, enter the verification code into your Google Business Profile.
Conclusion
Google has impacted billions of people since it transitioned from a search engine to the most powerful tool on the internet.
The introduction of Google Business Profile for hotels brought a revolution in the hospitality sector.
You have to optimize your Google Business Profile listing. Do it now if you haven't signed up for Google yet.