30 Sec Summary
Understanding various types of common tools can assist you in developing an effective marketing strategy that contributes to a company's success. This blog will teach you about
As we all know, the digital marketing industry is complicated.
Your hotel's search ranking is determined by visibility, which is determined by algorithms, quality content, and how visitors interact with your website.
You're not alone if you want to rank better or struggle to compete with other hotels.
Hoteliers need more tools to optimize visibility and algorithms, collaborate more effectively, and scale what they're doing right.
In this blog, we will recommend the Top 10 Digital Marketing Tools For Hotels.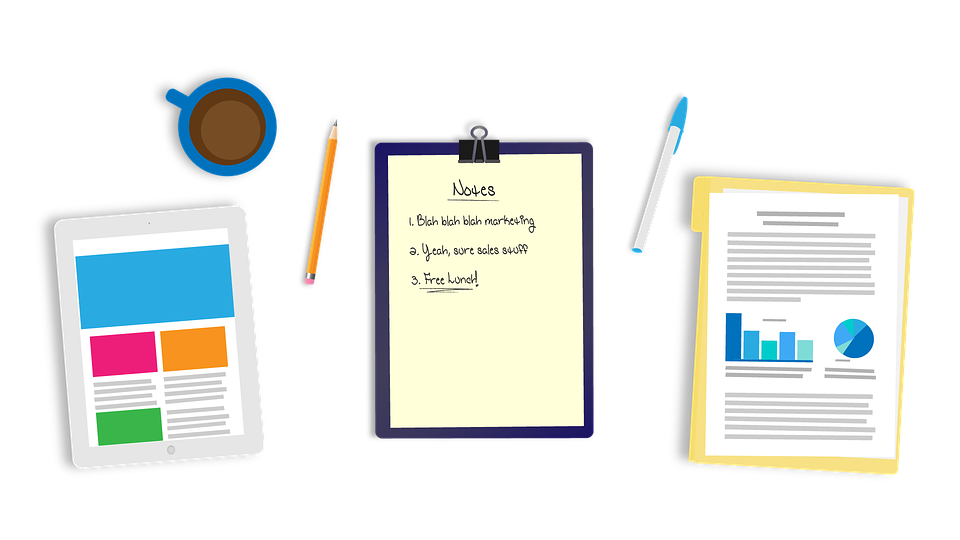 Analytical Tools assist advertisers in tracking ROAS, ROMI, CPL, CPC, marketing data from various channels, and forecasting campaign performance.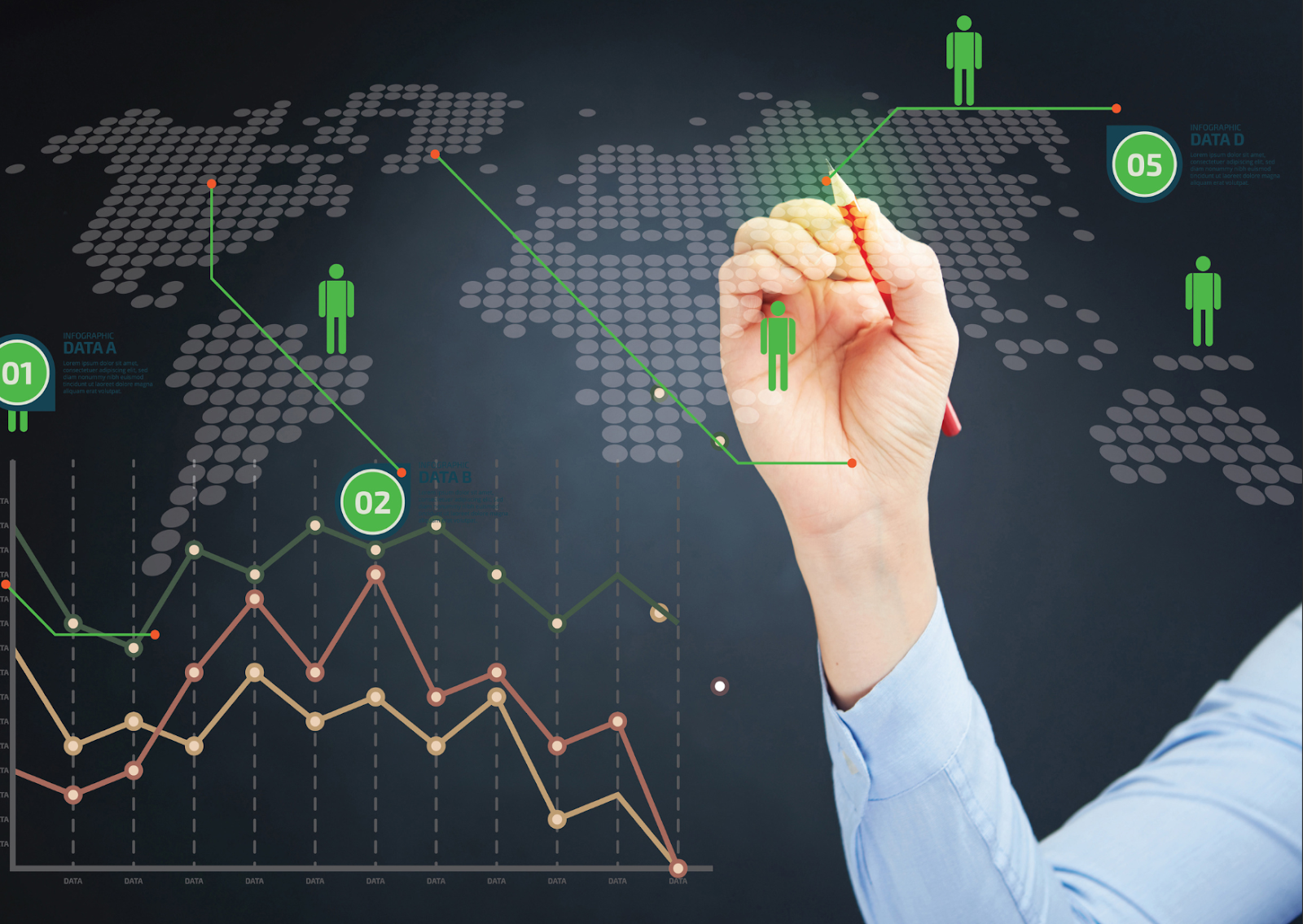 The top two tools for improving your performance:
Google Analytics is used to monitor website performance and gather visitor data.
It can assist organizations in the following:
Determining top sources of user traffic

Measuring the success of their marketing activities and campaigns

Tracking goal completions (such as purchases and adding products to carts)

Identifying patterns and trends in user engagement

Obtaining visitor data such as demographics.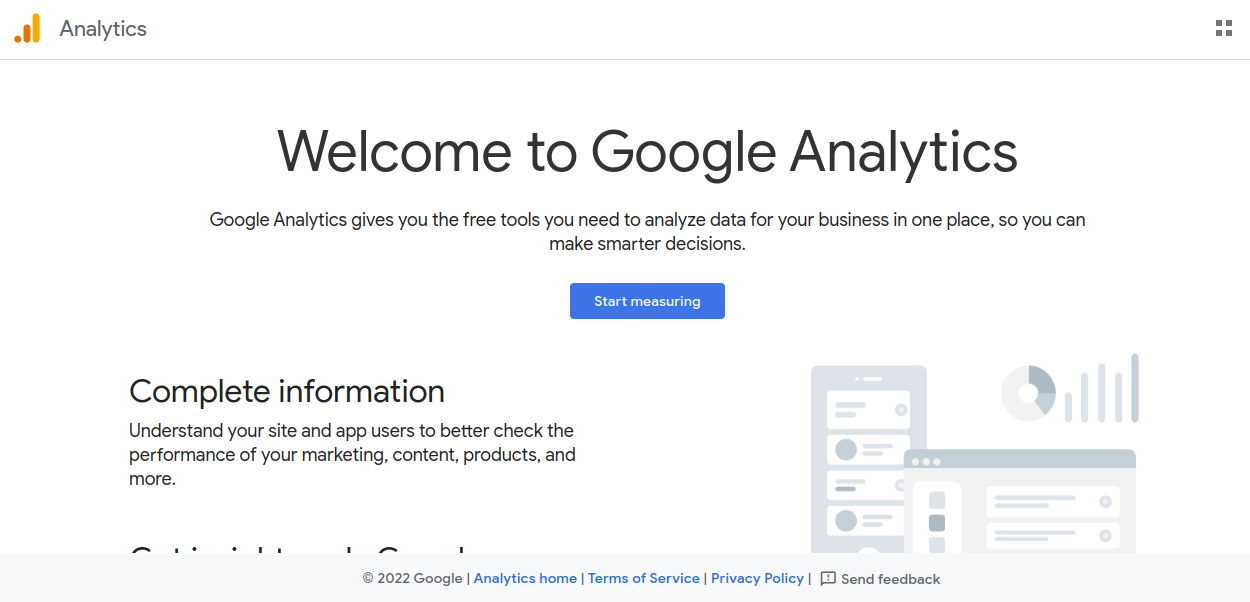 How does Google Analytics work?
To begin, sign in to your Google account.
Then, at the top left of the page, select the All Accounts menu item to see all of the currently modified websites with Google Analytics.
It displays all of the Google Analytics accounts that have been created.
Choose the one you want to see under Analytics Accounts.
Next, you'll notice a submenu, Properties, and Apps, that displays the websites you've saved under that Google Analytics account.
Choose the website you want to manage.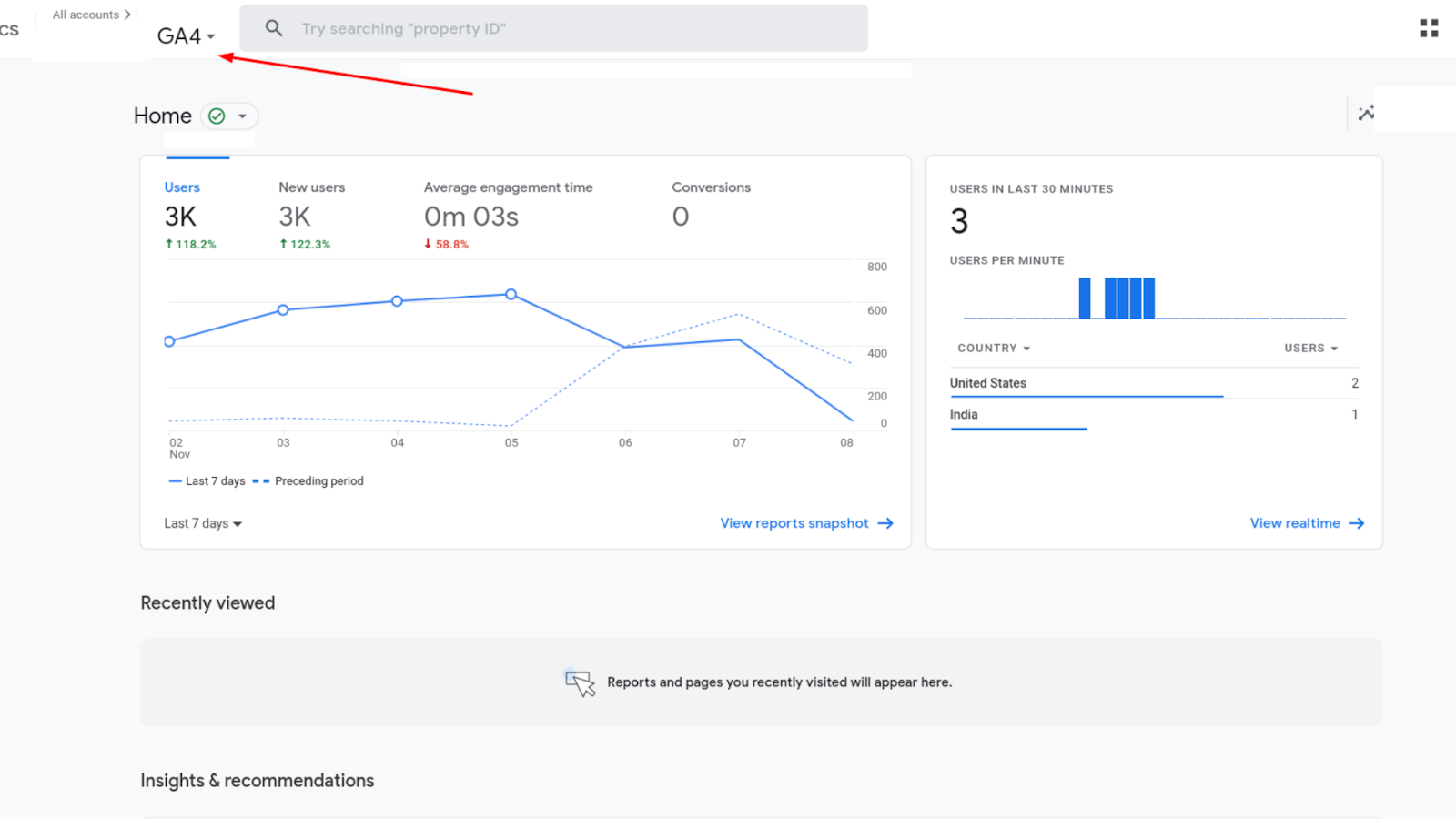 As a result, you'll see the Google Analytics dashboard for that website, complete with quick statistics for Users, Revenue, and Engagement time.
You can then proceed to other pages to better understand your website.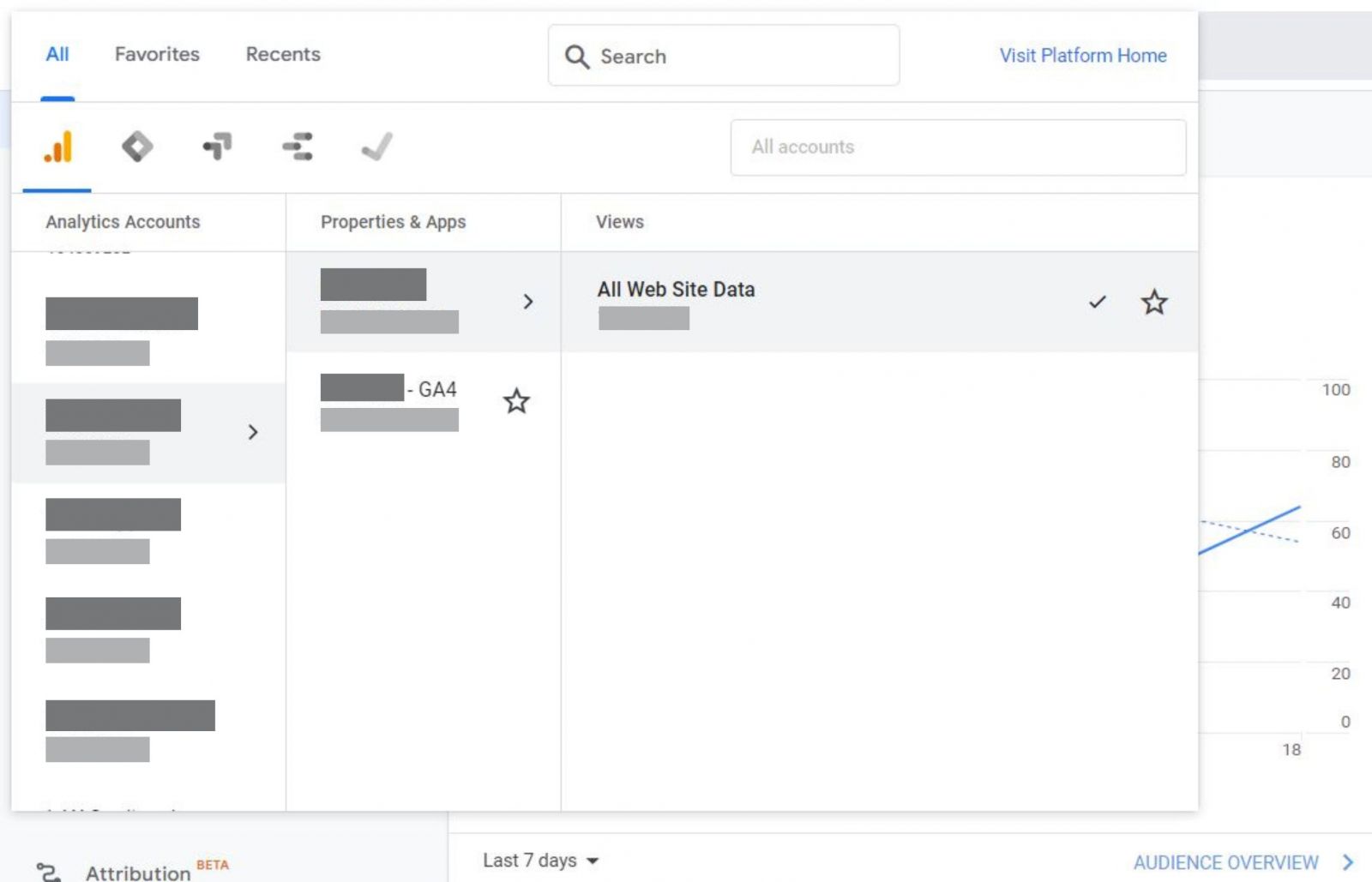 Google Search Console is a free service offered by Google that allows you to monitor, maintain, and troubleshoot the visibility of your website in Google Search results.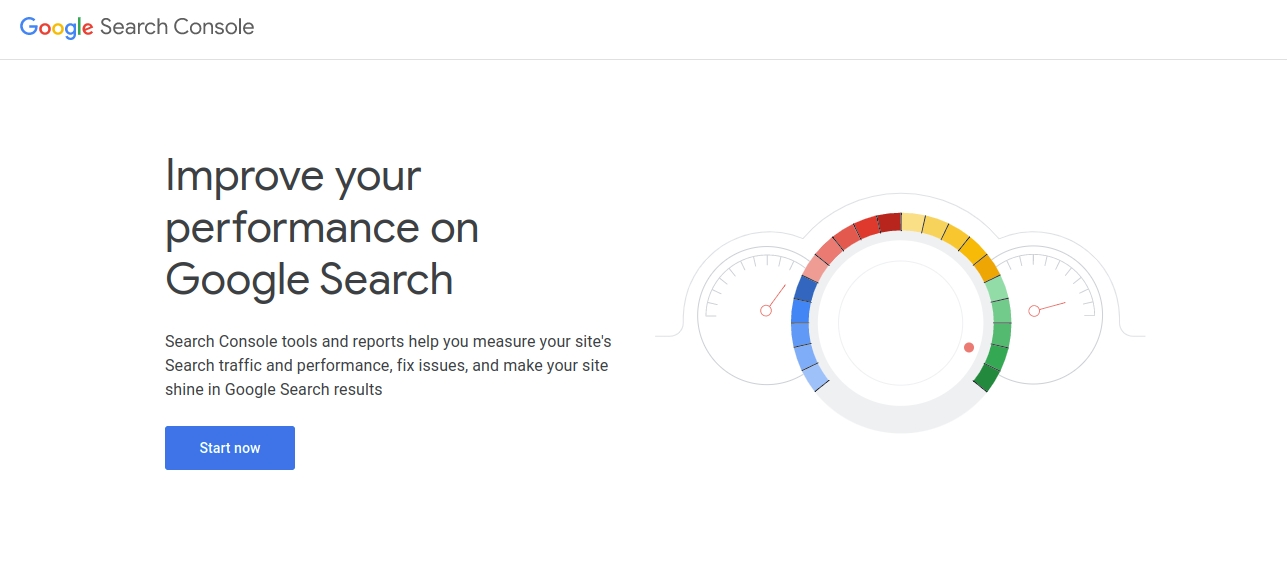 How does Google Search Console work?
Check the site's ownership.

Get access to all of the data provided by Search Console. Also, learn more about proving your site's ownership.

Make certain that Google can find and read your pages.

The Index Coverage report provides an overview of all the pages on your website that Google has indexed or attempted to index.

Examine the list and try to fix any page errors or warnings.

Examine the mobile usability issues that Google discovered on your site.

The Mobile Usability report identifies problems your users may encounter while browsing your site on a mobile device.

Consider sending a sitemap to Google Search Console. Google can find pages on your website without this step. However, submitting a sitemap through Search Console may hasten the discovery of your site. If you submit it through the tool, you can track information about it.

Keep track of your website's performance. The Search performance report displays the amount of traffic you receive from Google Search, with breakdowns by queries, pages, and countries. In addition, trends for impressions, clicks, and other metrics can be seen for each breakdown.
After analytics, SEO tools appear. You can use SEO tools to see what new and trending keywords your competitors are ranking for.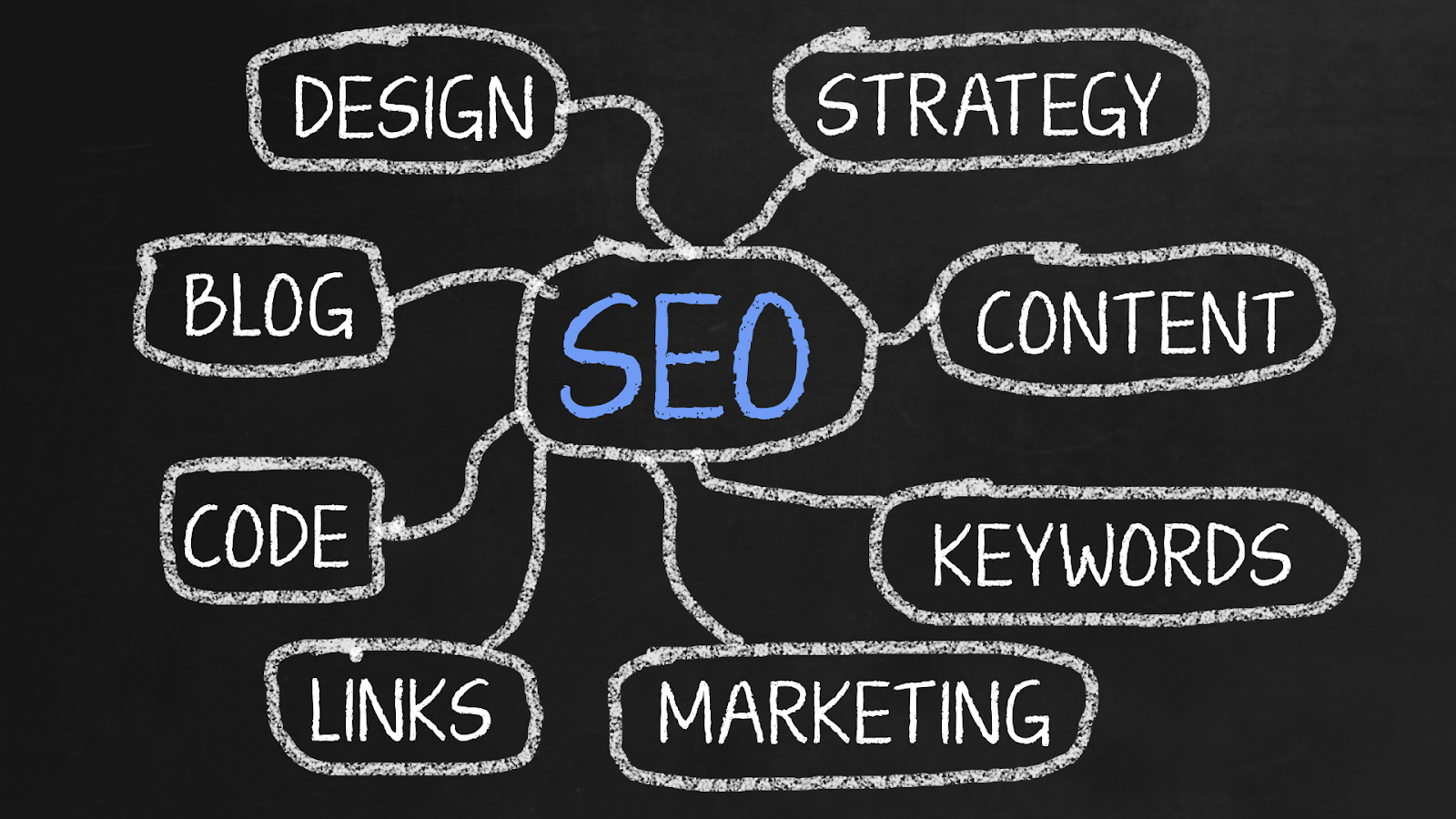 These two tools are primarily useful in SEO.
Semrush is an SEO tool that can help you with keyword research, competitor keyword tracking, backlink opportunities, and more.
Semrush has a vast keyword database with over 20 billion keywords and 808 million crawled domains.
How Does SEMrush Collect Its Data?
When you use SEMrush software, you will notice that it pulls data to help you understand how your and competitors' sites perform.
SEMrush gathers information in two ways.
The first method is to use their search bar. When you enter a website's URL into the search bar, you will see reports on that domain and keyword suggestions. It assists you in researching your competitors and discovering valuable ways to compete with them.
The second method is to start a project. SEMrush collects data from sources other than their database. They assess the visibility of your website and assist you in determining how you compare to your competitors.
What are the benefits of using SEMRush?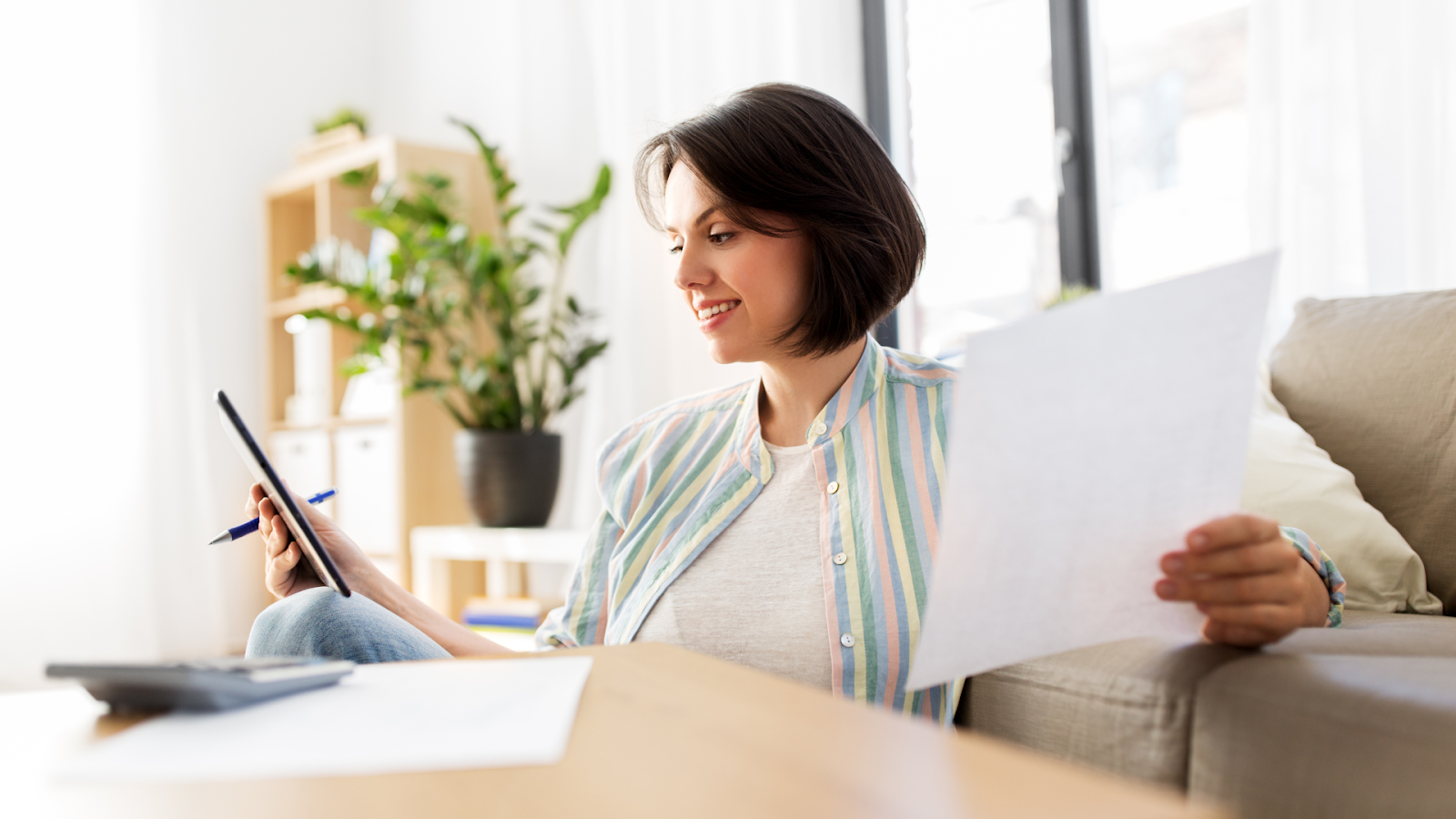 Monitor and Manage Your Organic Rankings Easily

Create Engaging and Creative PPC Campaigns

Analyze and Track the Effectiveness of Social Media
Ahrefs is a search engine optimization software suite that includes tools for link building, keyword research, competitor analysis, rank tracking, and site audits.
The majority of Ahrefs' characteristics are geared toward marketing executives.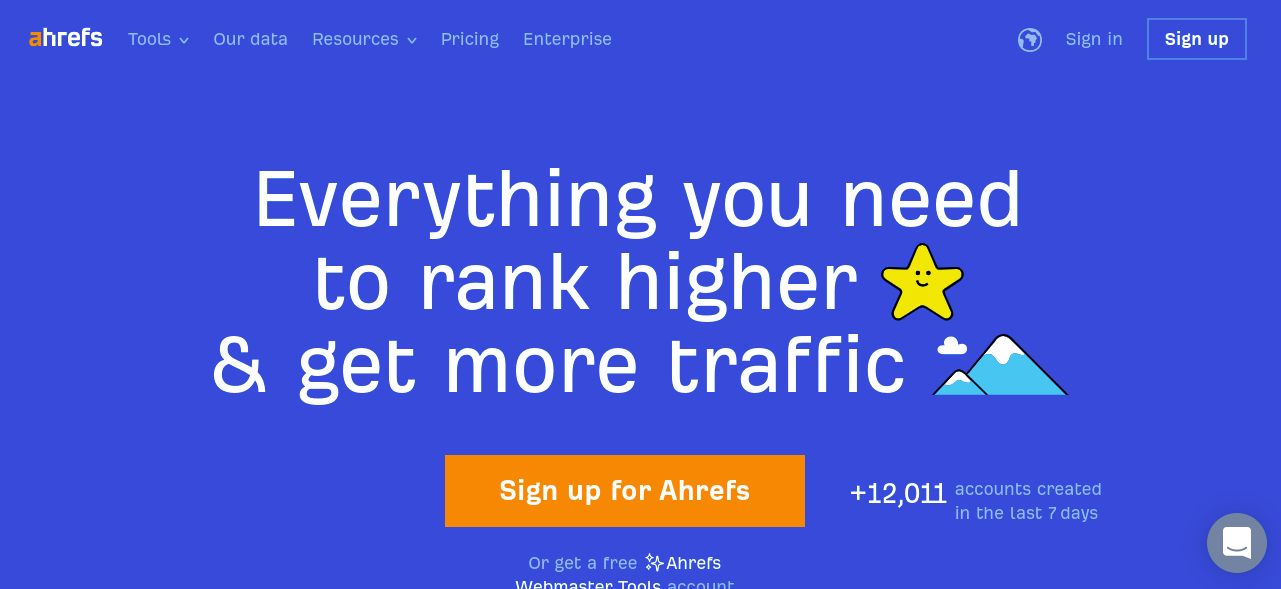 Understand The Ahrefs Dashboard
The Ahrefs Dashboard is mainly your Ahrefs homepage. After logging in, you'll see your personalized list of sites you're tracking, each with the same set of metrics.
If you're taking advantage of Ahrefs' 7-day trial, focus on the following details to speedily grasp the value proposition of using Ahrefs.
Domain Rating
If Google notices a large number of other domains linking to your website, it interprets this as your site is a trusted site for specific keywords or key phrases.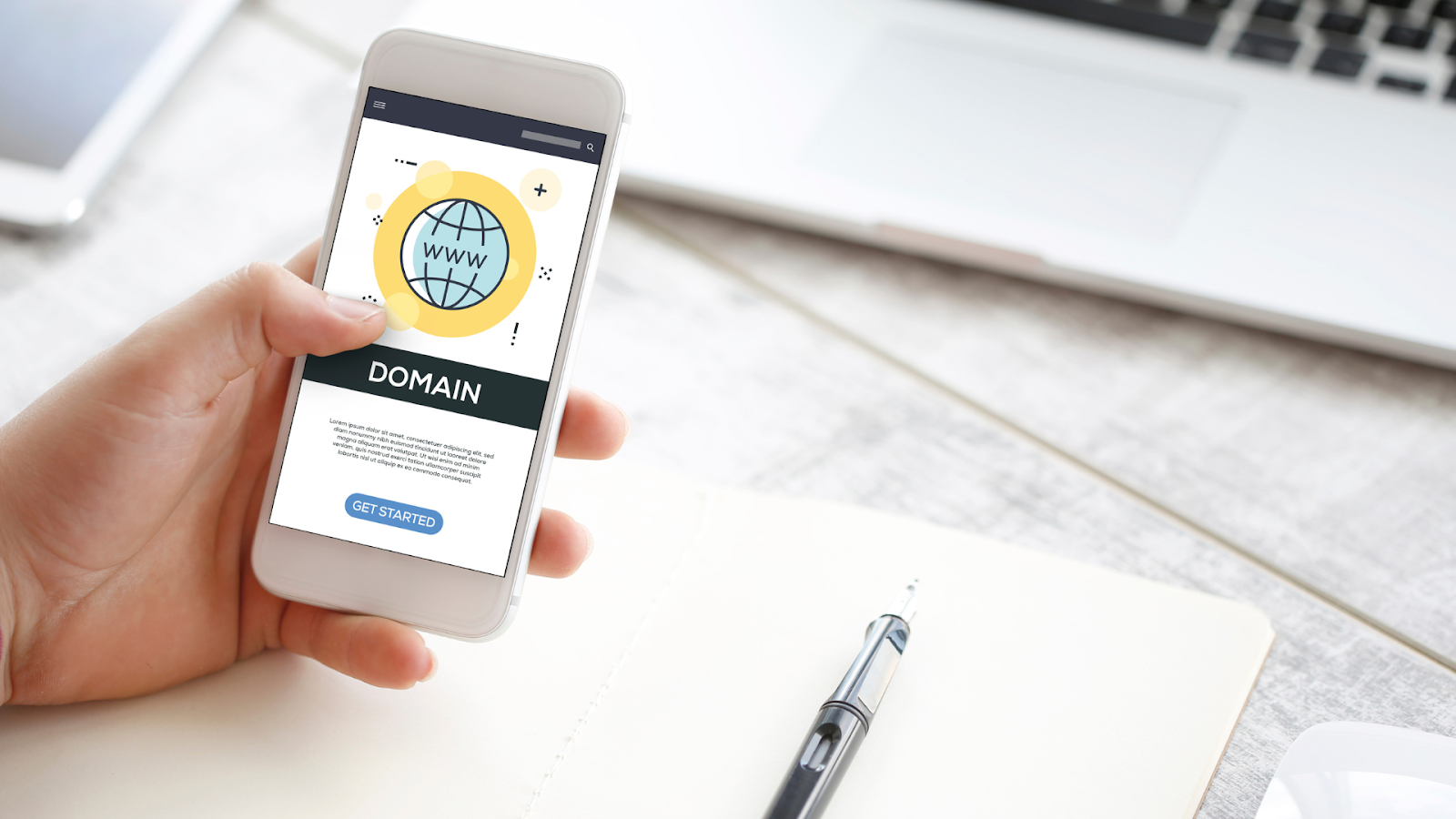 Backlinks
Examining competitors' backlinks is one of the best ways to develop your collection of backlinks.
The New/Lost Backlinks alert in Ahrefs tracks new backlinks to your website from other websites and broken links. Alternatively, you can use this tool to see your competitors' backlinks and get a better idea of who to contact for backlinks.
The backlink index in Ahrefs is updated every 15 minutes, making it one of the fastest backlink tracking tools available.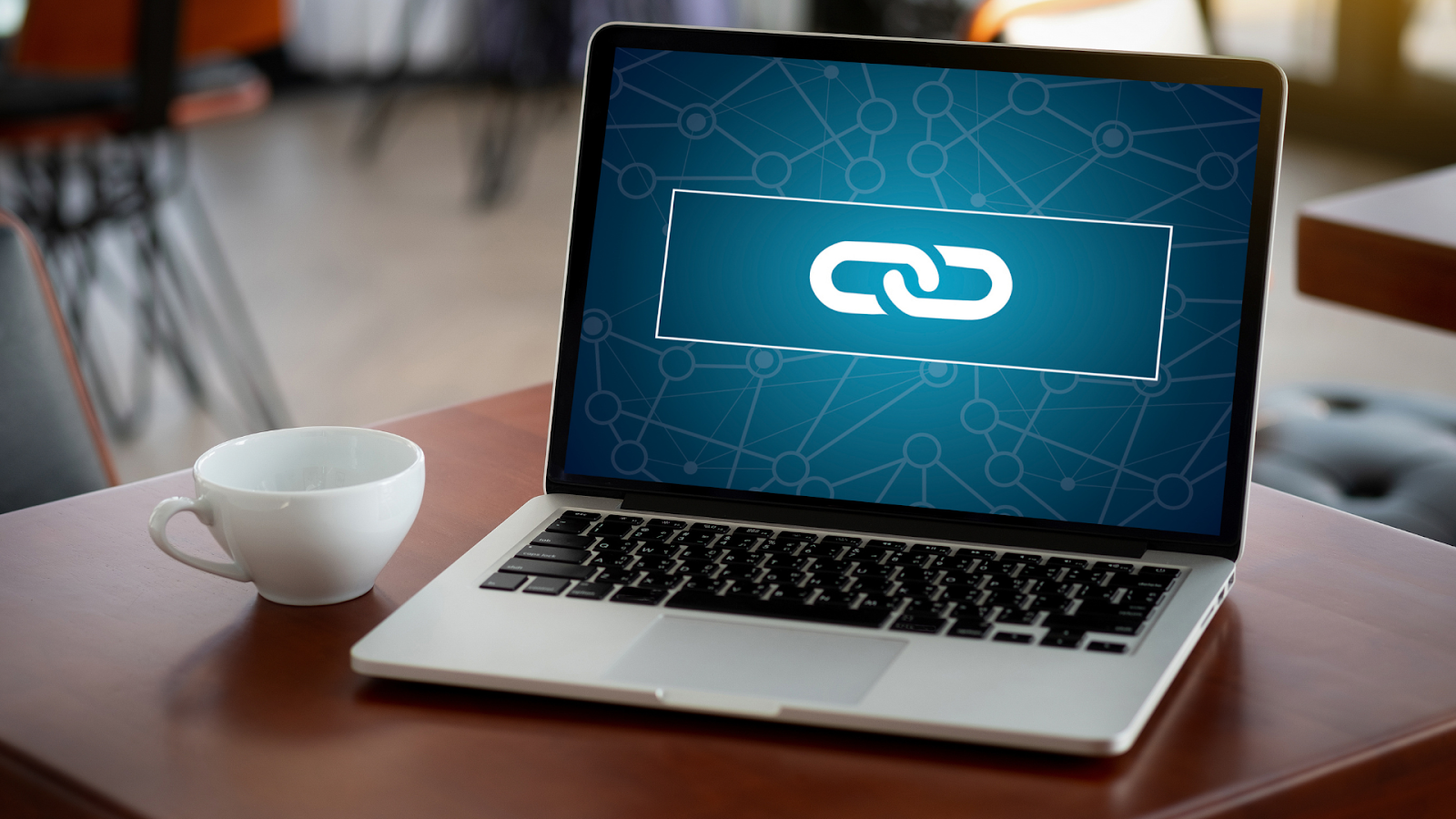 Referring Domains
The Ahrefs Referring Domains metric is simple to understand. It tells you how many different domains your backlinks are trying to come from and gives you other ways to track your site's expansion.
Organic Keywords
The Ahrefs organic keyword metric tells you how many organic (non-paid search or PPC) keywords your site ranks for. This amount should increase for any site within the scope of what you would like your site to rank for.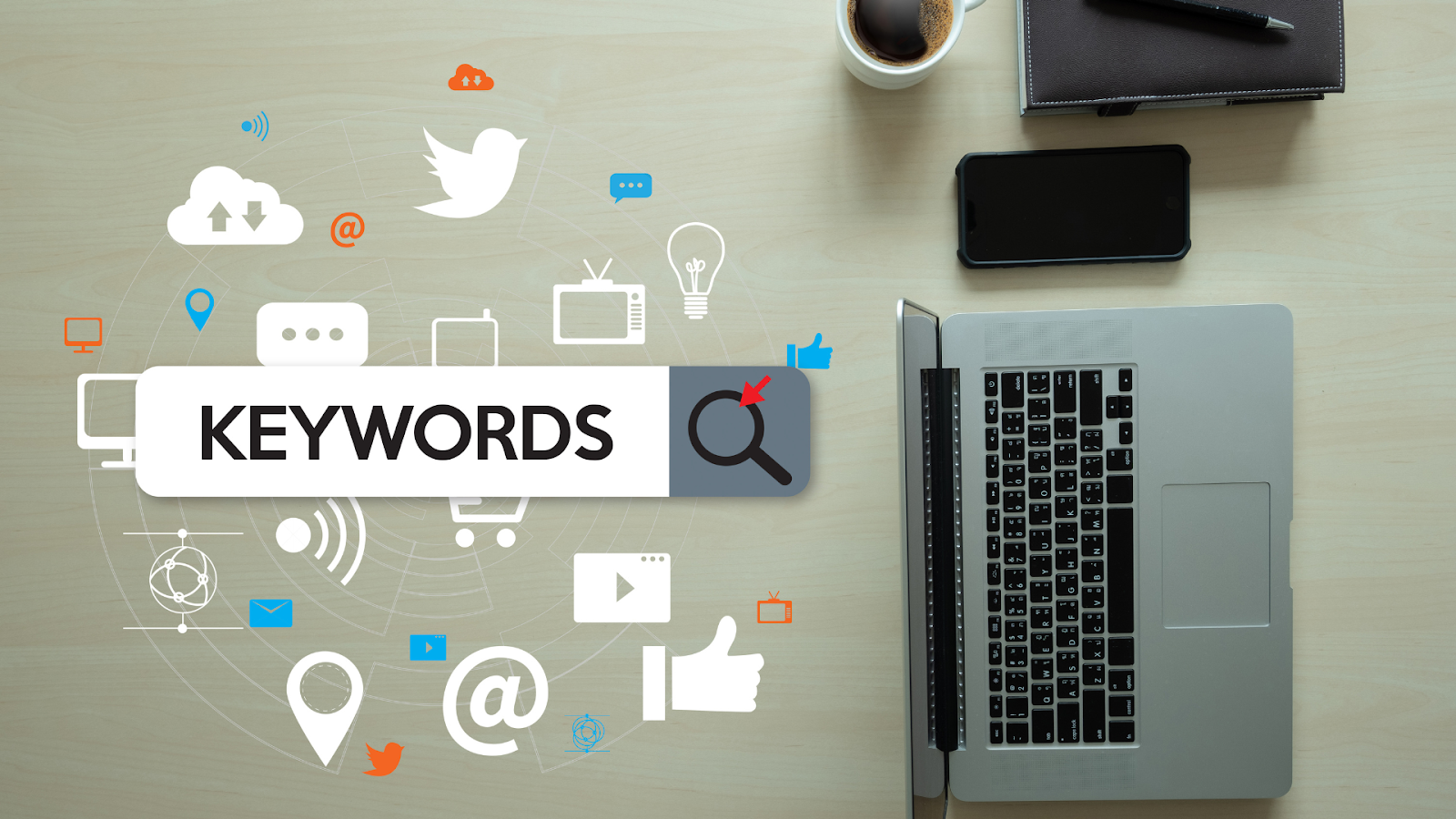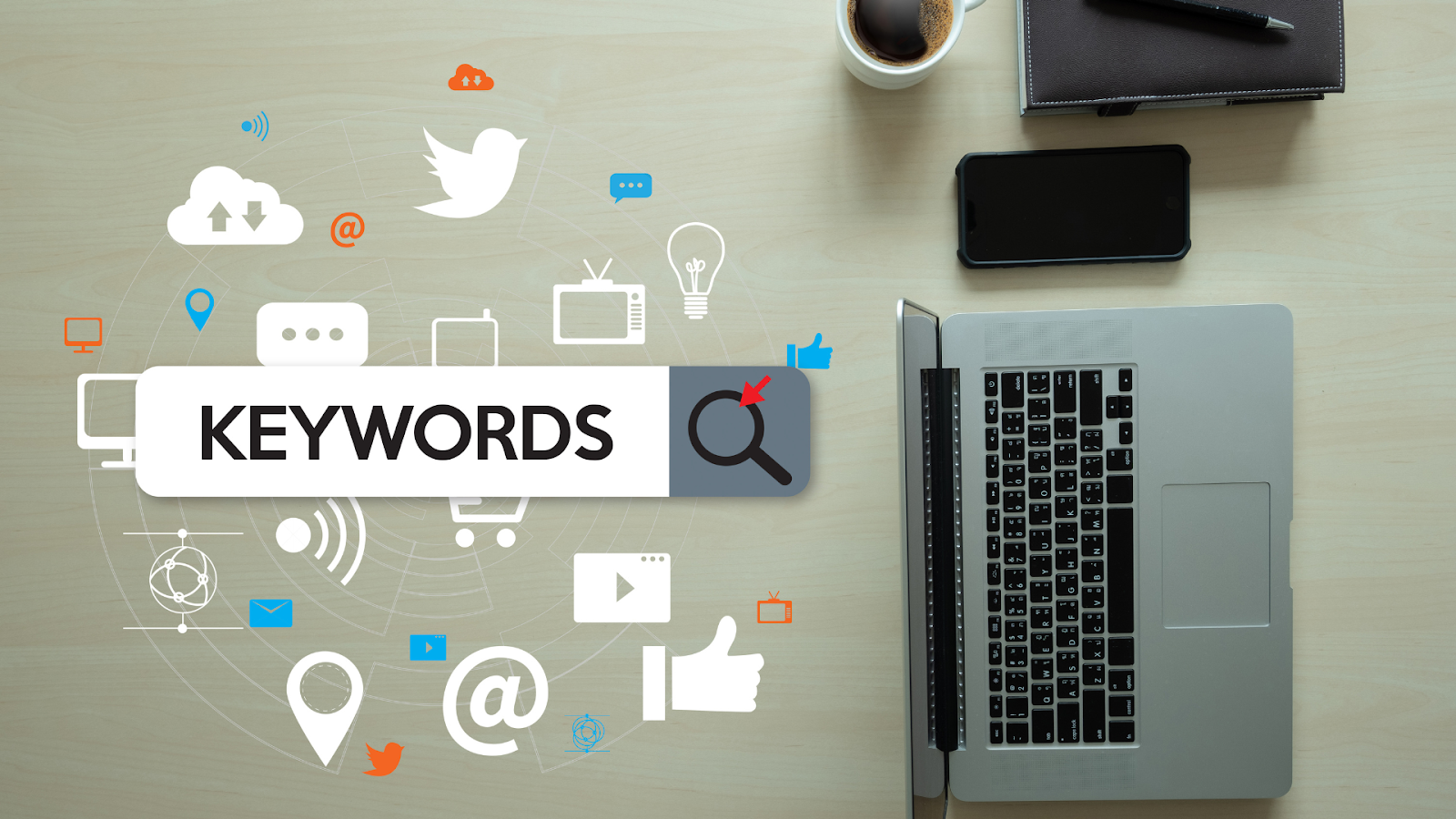 Tracked Keywords
Tracked keywords are keywords you have entered into Ahrefs and want to track actively.
You can see how many of these keywords you're ranking for at positions 1-3, 4-10, 11-20, and 21-50 from the Ahrefs dashboard.
Rank Tracker
Rank Tracker can be accessed from the Ahrefs dashboard and will take you to a more detailed display of your tracked keywords, allowing you to sort by various criteria such as ascending rank position.
Email Marketing
After SEO tools, Email Marketing is the most important tool in digital marketing. It enables you to achieve and connect with your target audience in a personalized manner, increasing sales at a low cost.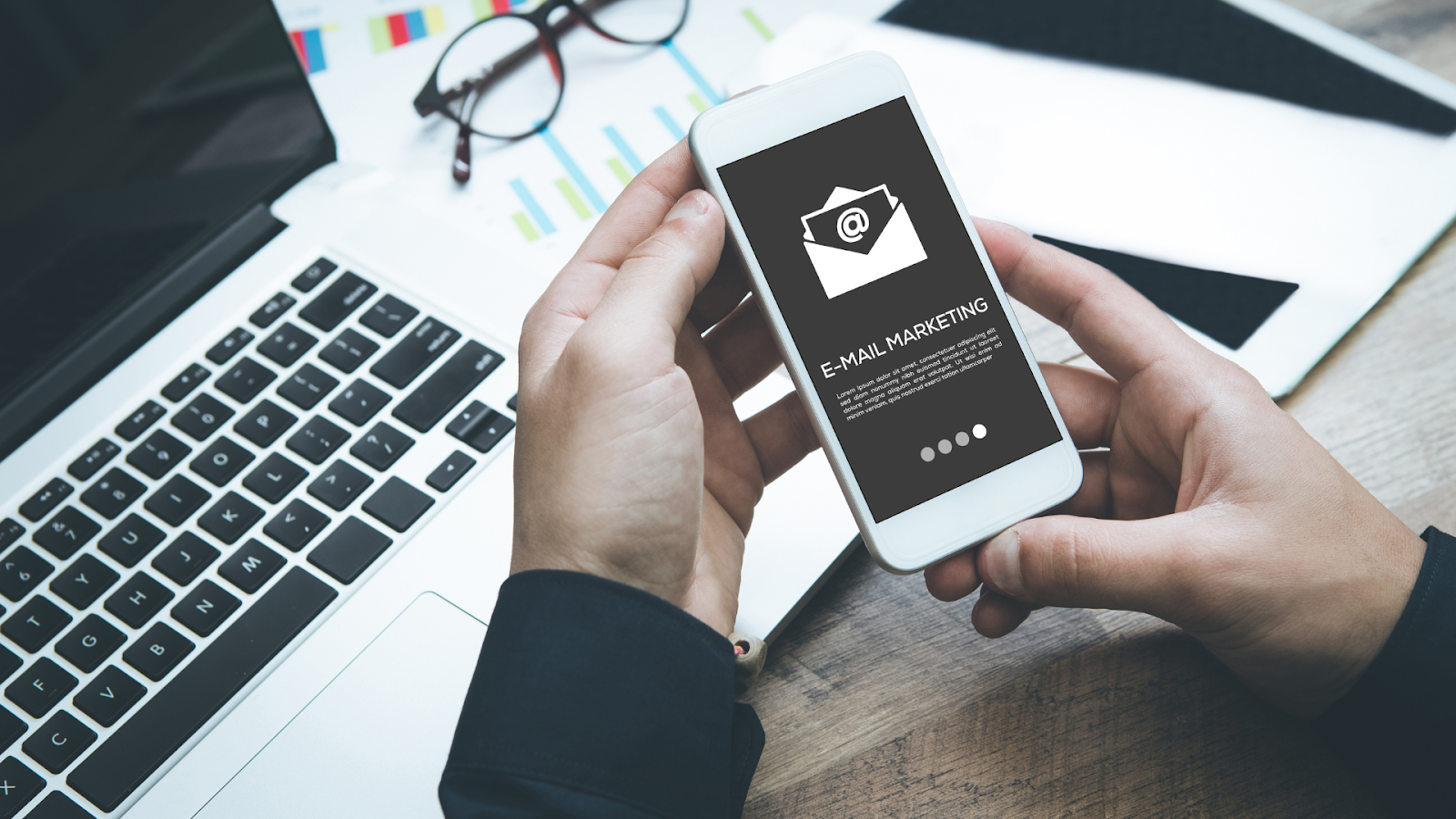 Mailchimp is a marketing automation platform developed for companies that use email to connect to their target markets.
It accomplishes this by allowing you to send newsletters to people who have subscribed to your mailing list.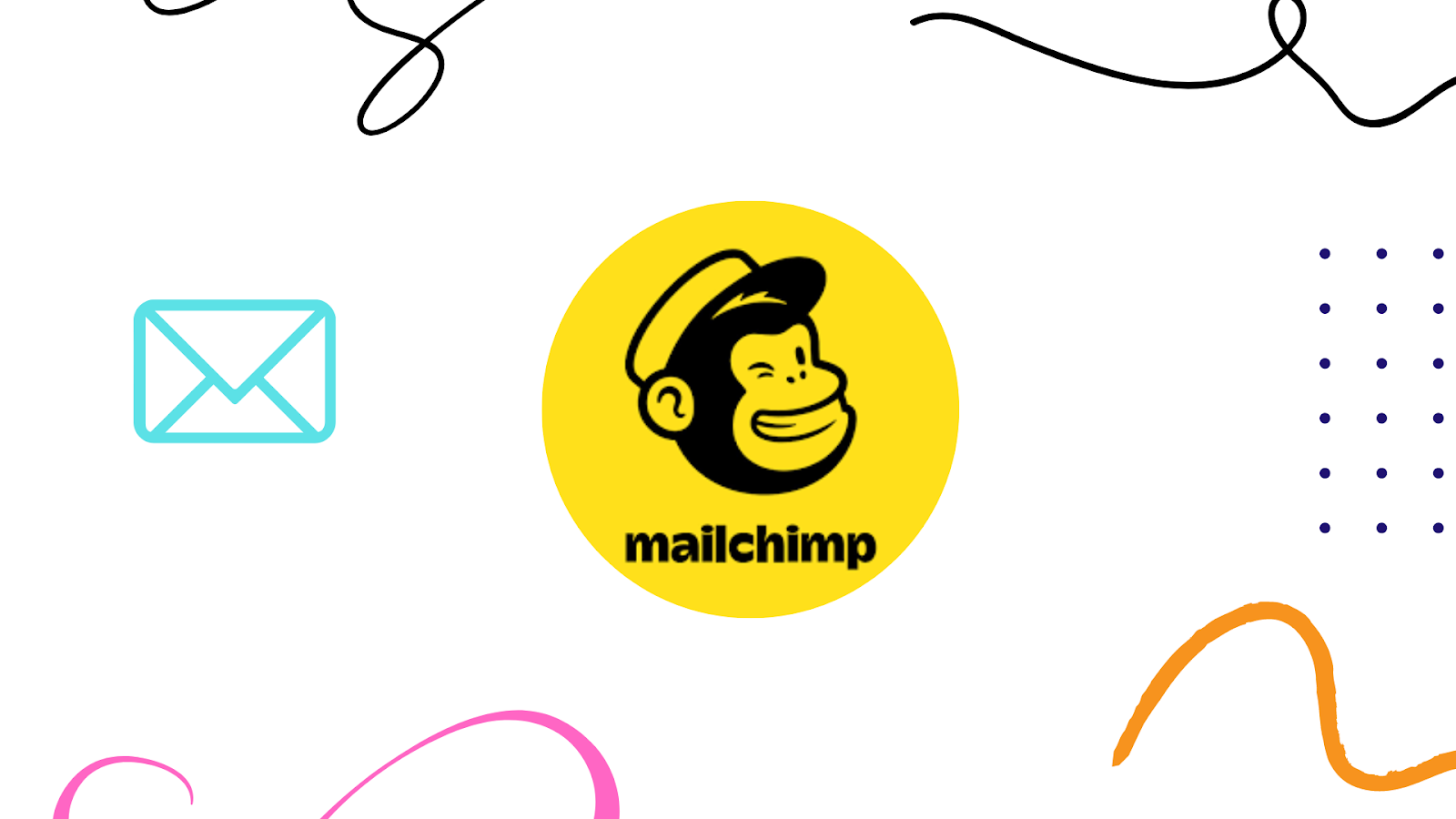 What is the Purpose of Mailchimp?
Email marketing is more than simply sending a mass email to your target market and waiting for a response.
An effective email marketing campaign includes numerous components and steps. Mailchimp's features, as discussed below, can help you establish a well-thought-out email marketing regimen with a high ROI.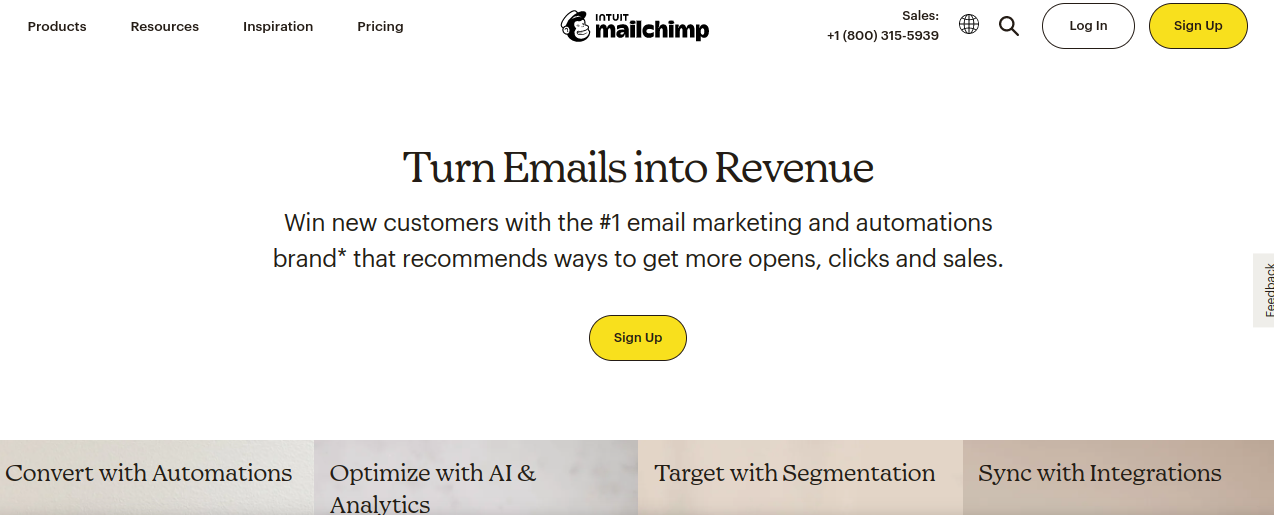 First, create an account and choose a subscription plan.
You will be taken to a simple dashboard when you finish the process and sign in to your account.
The Dashboard contains the following tabs: Campaigns, Templates, Lists, Reports, and, last but not least, Automations.
So, for example, if you want to create a Campaign and click on that tab, you will notice that it offers four types of email creation processes: regular, automated, variants, and plain text.
When you proceed to the next screen, you will notice that selecting a Subscriber's list is required. It is entirely up to you to send to entire lists or segmented lists.
Following that, a form appears on your screen that you must fill out with campaign information. You can also check Settings for data tracking or social network sharing data.
Finally, you must choose the design and layout of the template.
A basic layout

A pre-built theme

A template based on the message you want to convey
Another point to mention is that all of the templates are customizable, and the good part is that you can code your template from scratch in the Mailchimp software.
Finally, you only need to enter the organization's logo, the content you want to share, a video, and the social media share button. Then, your campaign is ready to send and accelerate your business.
Outstanding social media does not occur by chance. It's more than just a few mentions and a pinch of evergreen content. To deliver on your clear strategy, you must stay current on the latest trends, practices, and tools.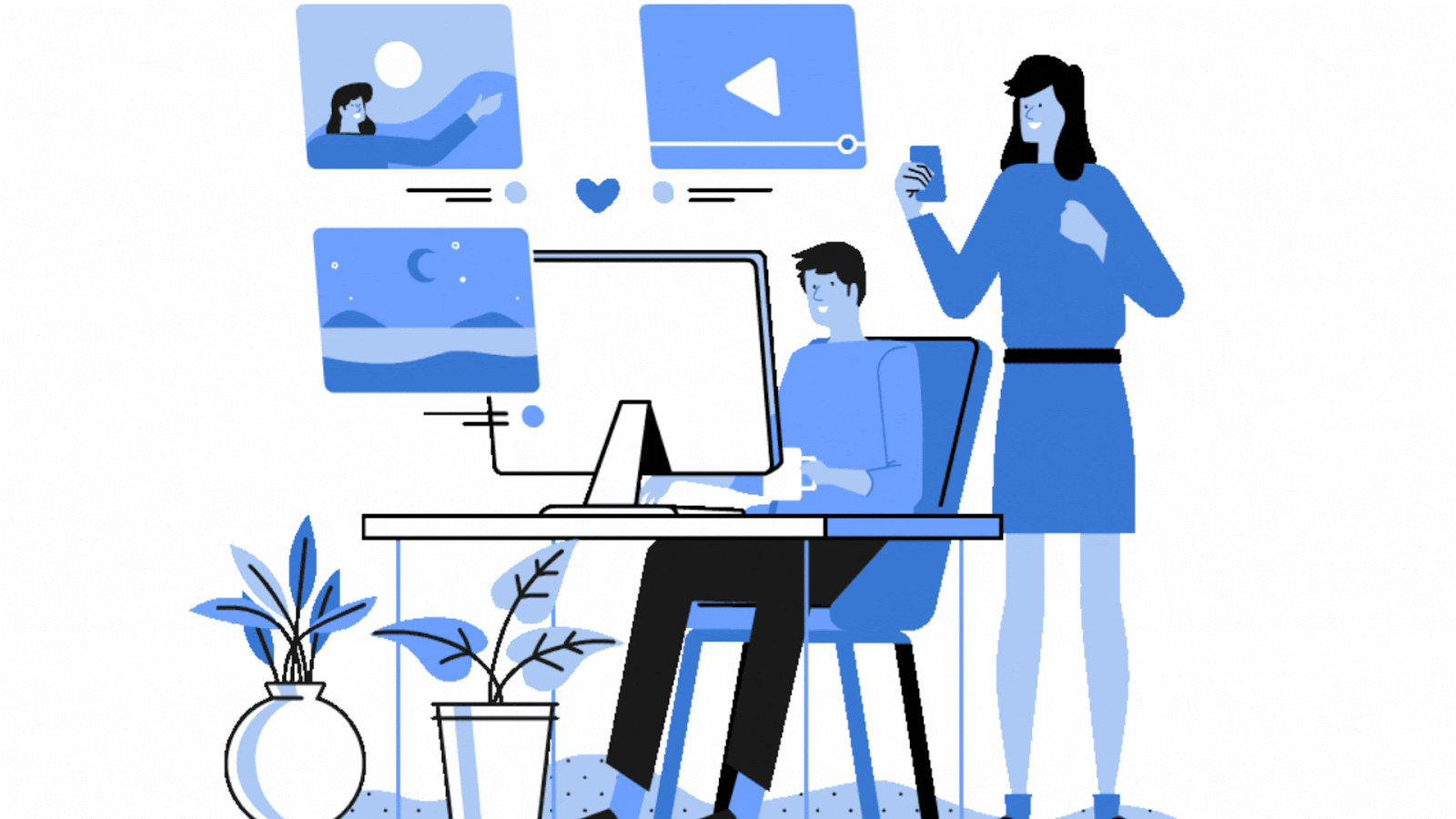 If you're looking for a one-stop shop for all of your social media management desires, Hootsuite is the way to go.
This app will assist you in scheduling messages, creating and managing posts, running boosted post advertising, monitoring your various inboxes, and much more for your social media.
It supports apps like Facebook, Twitter, Instagram, Youtube, Linkedin, TikTok, and Pinterest.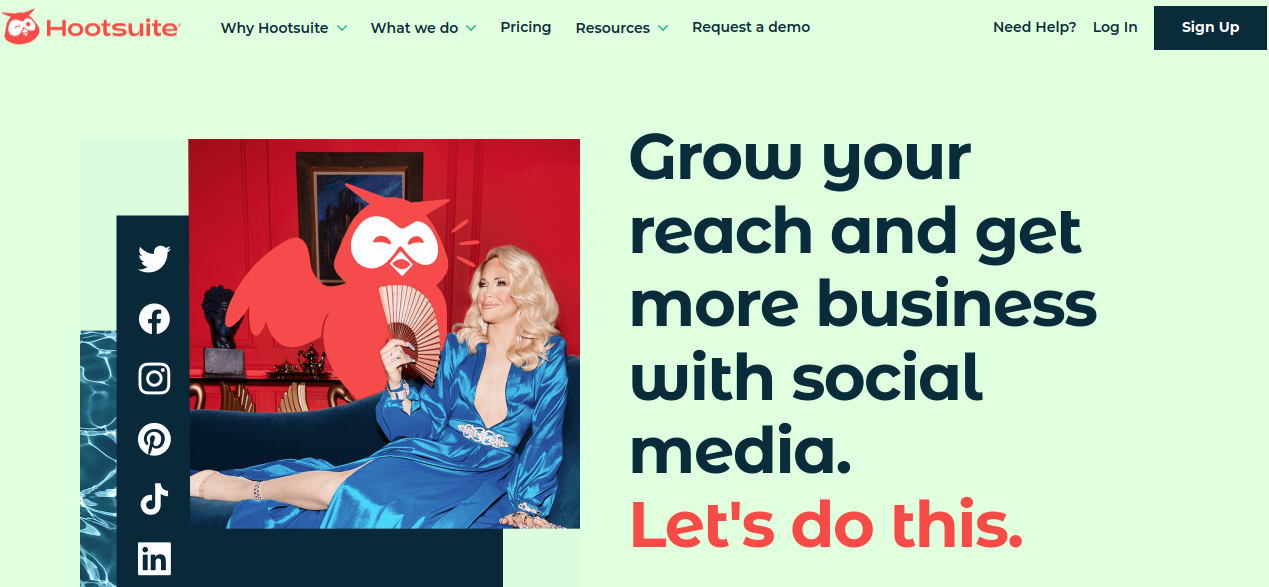 Benefits of Using Hootsuite to Manage Your Hotel's Social Media Presence:
Schedule Posts in Advance
It enables you to pre-schedule messages across your favorite social media platforms. In addition, it allows you to develop a solid social media strategy that includes prime posting times, attracting more followers to your content.
Choose the best day and time for your needs.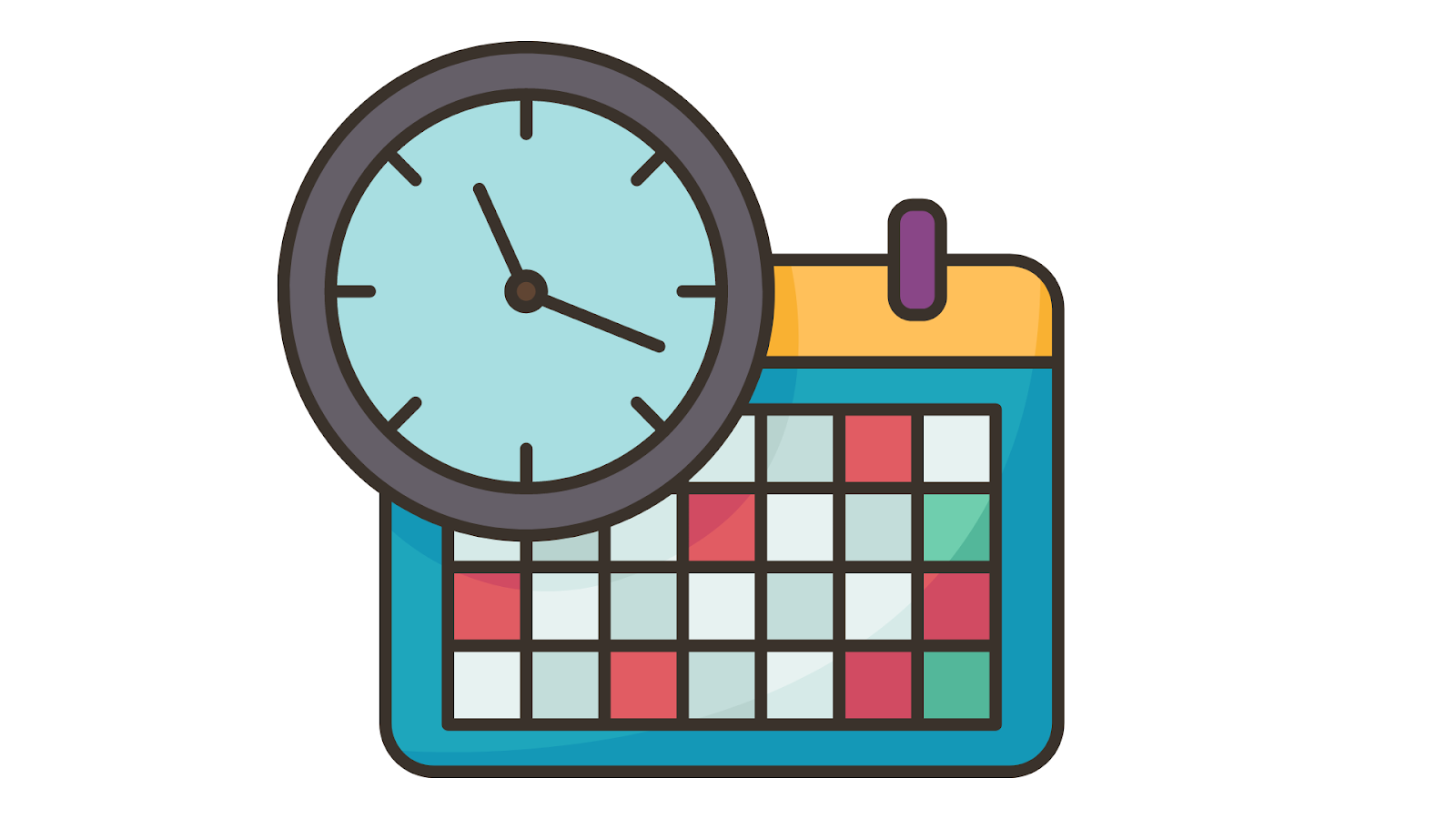 Hootlet Plug-In Allows You to Share Info Easily
Hootlet is a fantastic bookmark plug-in that lets you easily share web content with your followers. This unique Hootsuite add-on tool sits atop your browser toolbar for easy access. When you find something online that you need to share, click the Hootlet button.
Monitor Multiple Social Media Streams from a Single Location
The ability to control multiple social media networks in one place could be a strong reason to use Hootsuite for your brand. No more having to memorize troublesome passwords or going to each website individually.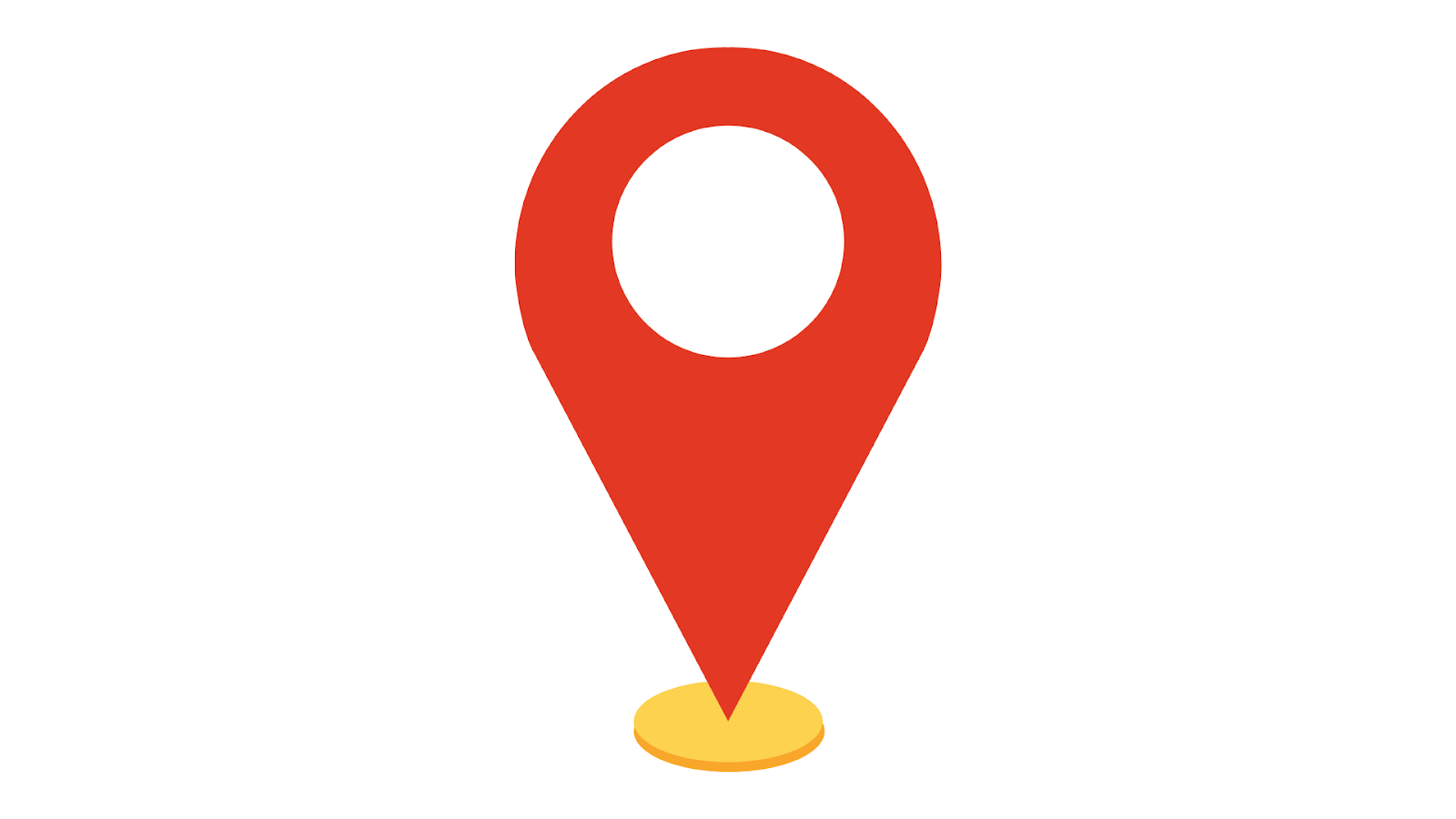 Easily View Analytics Data
Hootsuite's unique analytics feature provides a detailed breakdown of how well your social media strategy is performing.
The tool traces clicks across your favorite platforms and displays them in simple charts.
Furthermore, Hootsuite offers extensive monitoring and reporting characteristics that allow you to build professional, printable reports on the social media progress of your company.
Report on social media activity across networks
Hootsuite addresses the challenge of reporting across multiple social media platforms with a configurable reporting environment that can be viewed from multiple perspectives.
Hootsuite collects metrics for each social media network connected to the account and reports on followers, engagement, posts, and page clicks.
Canva is a ready graphic design software for invitations, business cards, Instagram posts, and other items.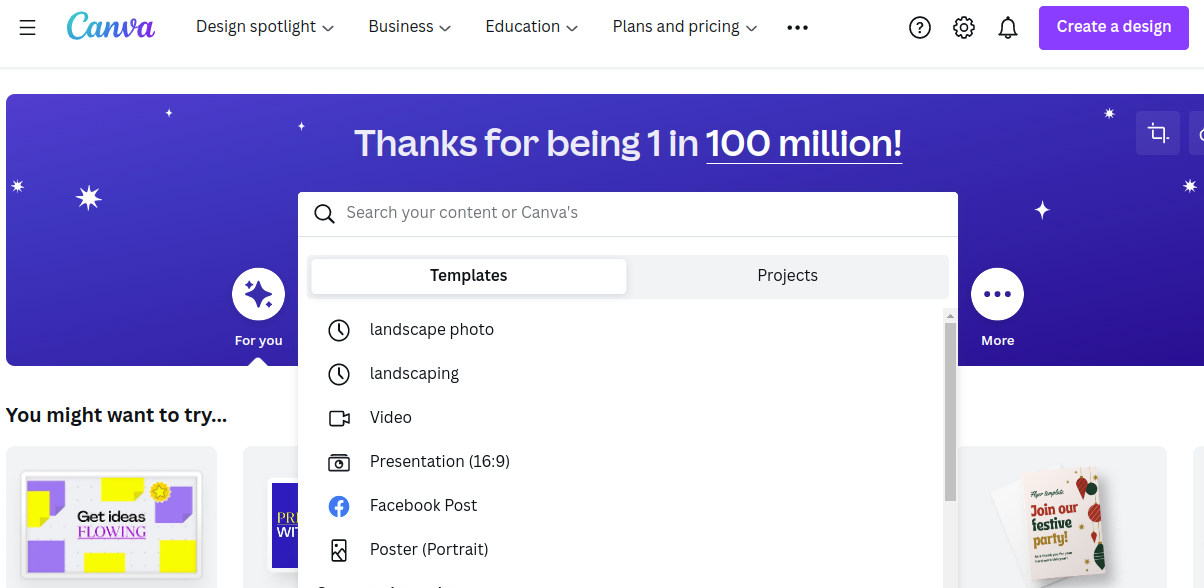 Canva's simple drag-and-drop interface makes image editing and project-based learning possible, even for younger students.
It has many potential applications in the classroom, from group discussion and collaboration to individual project creation.
Canva has more than 50,000 designs to choose from.
Their website offers free video tutorials to learn about branding or using Canva in the virtual classroom.
Canva's Key Advantages
Create a wide range of professional-grade marketing materials for businesses of any size and industry, such as videos, presentations, social media graphics, and more.
Anyone, expert or amateur, can use Canva's drag-and-drop editor to create high-quality web graphics, videos, and print media.
Canva offers thousands of customizable layouts for various documents, such as videos, presentations, newsletters, reports, calendars, infographics, menus, and brochures.
Canva enables businesses to save brand colors, upload custom logos and fonts, and share photo folders and designs with teams.
Customers can post or print directly from Canva, whether they're sending a video to their YouTube channel or having a carefully crafted photo album delivered to a relative.
TubeBuddy is a browser add-on. The company's goal is to give YouTubers the tools they need to grow their channels.
Once you've created the initial video, you can use the platform to research specific topic ideas and optimize your content accordingly.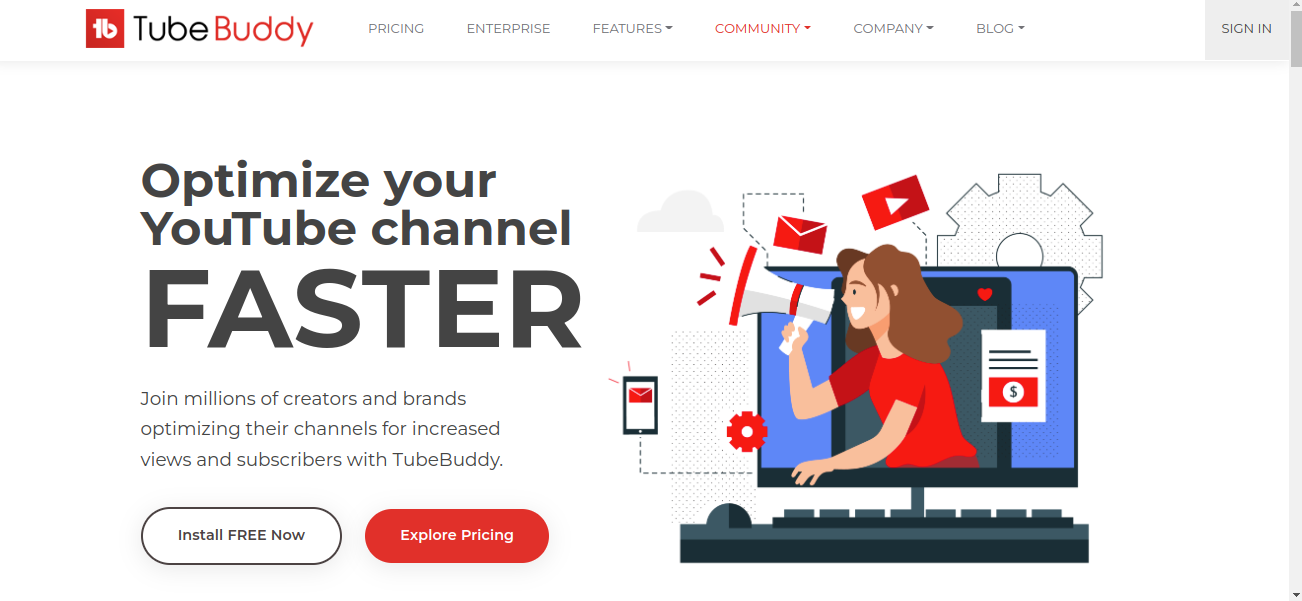 What Can TubeBuddy Help You With?
1. Automatic Translation
TubeBuddy has an auto-translate tool that allows you to implement this for your descriptions and titles quickly. As a result, you'll reach a wider audience.
2. Your Video Content Should Be Split-Tested
TubeBuddy provides several tools to assist you in split-testing the optimization of your content before uploading it.
For example, you can use the tool to determine which titles are most appropriate and ensure that your description is accurate.
In addition, you can run metadata tests as well as thumbnail clickthrough rate (CTR) tests.
3. Create Thumbnails
You can use TubeBuddy's thumbnail generator to create matching visuals for your videos. Text, emojis, images, and shapes can all be added. The app also allows you to use various templates and save any that you particularly like for future use.
4. Keywords for Research Topics
YouTube's search engine works similarly to Google, except that you only look for videos. Again, using the right keywords is critical to stand out from the competition, and TubeBuddy has several tools to assist you in this regard.
When you buy a TubeBuddy subscription, you'll get discounts on various third-party tools. So when buying a plan for royalty-free music platforms, you can save money.
Content Tools
A successful marketing campaign is built around good content. A company can establish itself as a reliable expert by producing high-quality content.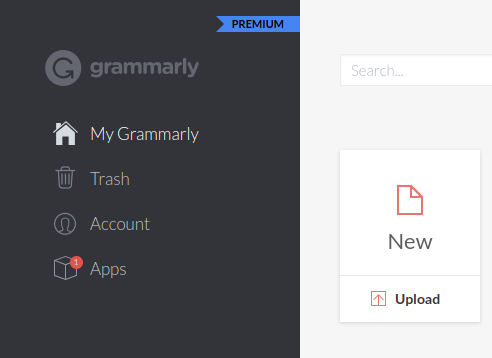 Grammarly is a browser app or extension that checks grammar and spelling errors in real-time across various digital platforms, including Facebook, Microsoft Word, and WordPress.
How Does Grammarly Function?
There are numerous ways to check your spelling errors, but few tools or apps are available to turn dull writing into engaging and interactive pieces.
Grammarly makes certain that your writing is not only accurate but also readable.
The app's algorithm spotlights potential issues in the written file and actions required for grammar, usage, spelling, style, commas, and wordiness.
It also explains the logic behind each decision, allowing you to make educated decisions and learn how to correct your writing issues.
Anyone can use it, but users must be connected to the internet to identify errors properly. It then notifies the document's writer of what steps can be taken to improve the writing, and it is up to the user whether to heed the expert advice.
PPC tools will give you the strategic advantage you need to stand out, from studying and evaluating the achievement of your ads to tracking your most profitable keywords.
10. Unbounce (for landing page builder)
Unbounce is an AI-powered landing page builder that allows users to create customized landing pages to captivate and convert guests into customers.
Business owners, event managers, marketers, eCommerce sellers, SaaS companies, and others can use Unbounce to create compelling landing pages that direct visitors—directly from email, social media, or PPC ads—toward a specific call to action (CTA).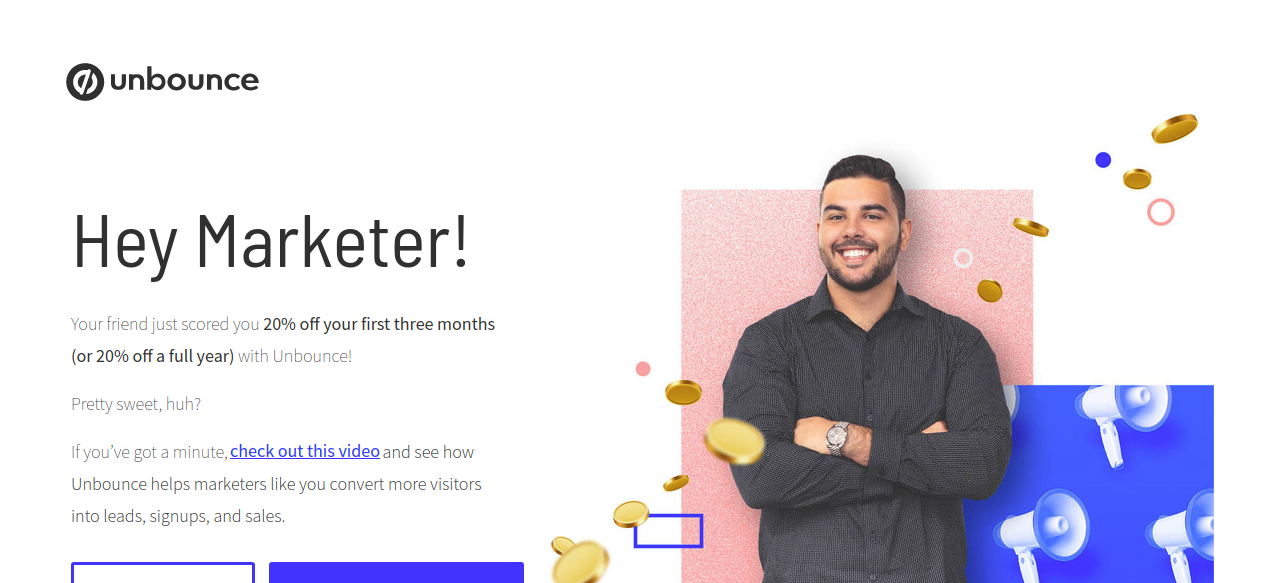 The Benefits Of Using Unbounce
Unbounce landing pages are incredibly adaptable.
Unbounce's features all have one goal in mind: to allow you to customize and optimize your landing pages.
Unbounce is simple to learn.
Marketing is difficult. Unbounce does not require you to spend hours learning how to use its various features.
There are no installation requirements.
Because Unbounce is a hosted service, you won't have to go through the time-consuming process of installing software and hoping nothing goes wrong.
Unbounce makes campaign analysis simple.
As any marketer or business owner knows, developing and implementing a good marketing campaign is only the tip of the iceberg.
To conclude…
Digital marketing strategy for the hospitality industry is a broad and challenging topic.
It is, nevertheless, an area with huge potential. After reading this, you will be motivated and confident to investigate the best ways to advertise your hotel in the digital space and develop a digital marketing strategy to help accelerate its development and potential.