Language Translation Of Hotel Website
Instead of relying on OTAs to drive your reservations, INNsight can build you a powerful digital marketing platform to drive more direct bookings.
But what happens when international guests land on your website? Now you can expand your hotel's audience globally with a quick translation of your hotel's Search Engine Optimized content.
Offering your hotel's content in more languages increases your online reservations from hundreds of millions of foreign travelers.
Writing and hosting multiple versions of your hotel's website in different languages is time-consuming and tedious.
INNsight now simplifies language translation by integrating the powerful Google Translate tool into your hotel website Powered by INNsight.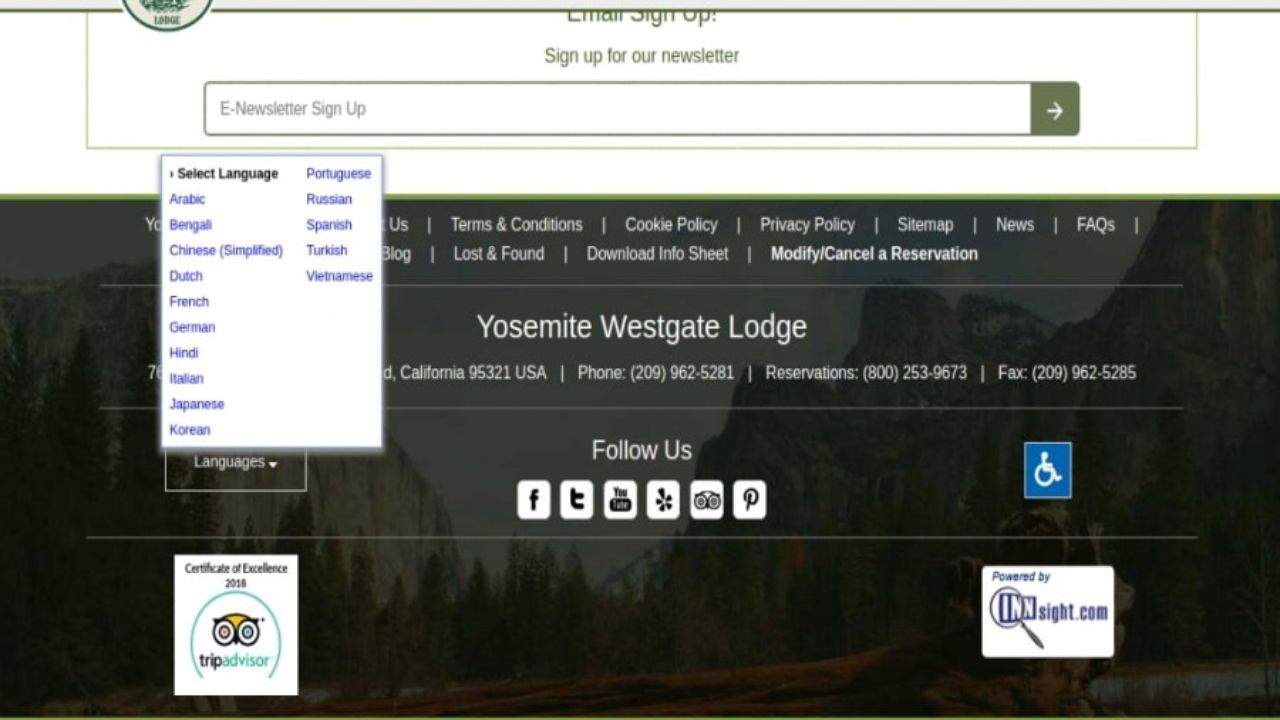 The Benefits of Hotel Website Translation
1. More International Guests
As travelers from around the world increase their international travel, they seek support for their native languages.
Earn their business by telling your hotel's story in their preferred languages.
INNsight's integration of Google Translate offers the following languages: Arabic, Chinese, Dutch, French, German, Hindi, Italian, Japanese, Russian and Spanish.
By capturing the major dialects of the world, your hotel website can appear native to over a billion potential international guests.
2. More Reservations
As you expand your marketing to new geographies, you will improve the content distribution of your hotel website and consequently get more hotel reservations.
You can put more international heads in beds and draw in a new crowd of visitors, who will generate more word-of-mouth advertising for your hotel via their own postings on social media in their native countries.
Even if your international guests do speak some English and they manage to find your website online, they'll be more likely to warm up to content in their own language.
Such comfort might be the final factor that helps them choose your property over a competitor's hotel that does not have a site that can quickly translate their hotel's website content into their own language.
To learn more about how to get your hotel's Digital Marketing tuned to drive more direct bookings from International Travelers, contact us today, and a sales representative will get in touch with you.